October Student Spotlight: Sanika Subhedar
Hang on for a minute...we're trying to find some more stories you might like.
The Roosevelt Review recognizes Sanika Subhedar, a junior here at ERHS as October's Student Spotlight for her achievement and impact that she has made in our community. Subhedar is the Junior Vice President, FBLA Vice President of Programs, and is involved in Link Crew and Girl Scouts.
Subhedar was nominated by Assistant Principal of Activities, Michael Stanton. Stanton nominates her because he believes, "Sanika is an unsung hero. She needs to be recognized for all of the things that she does for us here on campus. Through student spotlight, I hope"
Subhedar's life before ERHS
Before arriving to ERHS as a freshman, Subhedar moved to Eastvale in 2010 when she was eight years old. Her prior educations was at Rosa Parks Elementary where she began third grade. After, Subhedar attended Dr. Augustine Ramirez Intermediate School for both seventh and eighth grade.
Subhedar's at ERHS
Subhedar's proudest accomplishments are, "That I have straight A's as an all honors and AP student for my entire educational career (Principal Honor Roll/Honors with Distinction every year)."
In addition, her accomplishments within the extracurriculars are that, "I have been Class Vice President for the ASB program for 3 years, went to Nationals for an FBLA competition, and have earned my Silver Award in Girl Scouts."
Her hopes for this school year are, "To experience a different perspective in the clubs and activities that I am involved in. I think it's important to know about the different aspects of something, so you can truly be involved and helpful in that organization or club."
Subhedar's life outside of ERHS
Besides the many activities that Subhedar participates in here on campus, in her free time, she enjoys, "spending with my family and friends, travel, [and] sleep."
She also enjoys an array of Netflix shows such as, "Grey's Anatomy, Jane the Virgin, Riverdale, Gossip Girl, Hart of Dixie, and Gilmore Girls…"
Subhedar's Goals
Through many of the extracurriculars that she participates in, Subhedar continues to carry grit and work ethics throughout her work. She is some who is, "…always willing to lead with passion and care, help others, and most importantly have fun!"
Her closing remark is that, " I'm so glad to be apart of the Roosevelt environment as it is one of the most spirited, welcoming, and diversified environments.  I hope to continue making a positive impact to our wonderful students and achieve as many accomplishments as I can!"
Congratulations Sanika Subhedar on your achievements and we congratulate her with recognition as the October Student Spotlight.
About the Contributor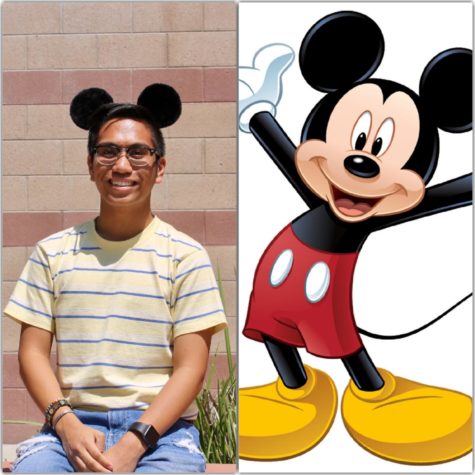 Joshua Dineros, Public Relations Manager
Joshua Dineros is currently a junior at Eleanor Roosevelt High School and writes for the student newspaper The Roosevelt Review. He is a staff writer...