Byars Meets World: King Tut Exhibit
Hang on for a minute...we're trying to find some more stories you might like.
Recently, Kathryn Byars, an AP World History teacher at Eleanor Roosevelt High School, and her WHAP Club students visited the King Tut Exhibition at the California Science Center. The exhibit is the largest ever to leave Egypt, featuring 60 real objects that have never been on display outside of Egypt. There are three times the amount of artifacts on display than in pervious exhibits.
Byars is known for visiting differing places that relate to the information learnt in the classroom. The purpose of their recent trip was because, "In AP World we study the Ancient River Valley civilizations such as the Shang, Indus River Valley, Mesopotamia, and Egypt. By going to the King Tut Exhibit students were able to see artifacts from Ancient Egypt and learn in more depth and cultural traditions and the role of the Pharaoh."
Many of the students were excited for the exhibit, Destiny Duran thought it was really cool, "How easy it was to understand what everything was used for. The exhibit was beautiful and intimate, it didn't ambush you with a bunch of facts. It was so cool to get a first hand perspective on it rather than just reading from a textbook"
Sophomore Mateo Lomeli believes the best part of the experience was, "The ability to explore and find your way around the museum and to experiencing different things."
Lomeli goes on to say, "I am really excited to go on more field trips and further my understanding of the material."
The best part for Alexis Ulloa believes is, "This field trip and all of the future ones that I look forward to!"
WHAP Club's Next Trip
Byars was also excited to announce that WHAP Club's next trip is to the His Lai Temple in Rowland Heights on October 3rd. This is a Buddhist Temple that explores syncretism and Buddhism in general. Byars encourages all students studying AP World History to attend. Permission slips can be found at this link https://permission.click/aZVy/us and they ask that you turn in a $25 donation to the student store to help cover the cost of the bus, the guided tour of the temple, and the vegetarian lunch.
About the Writer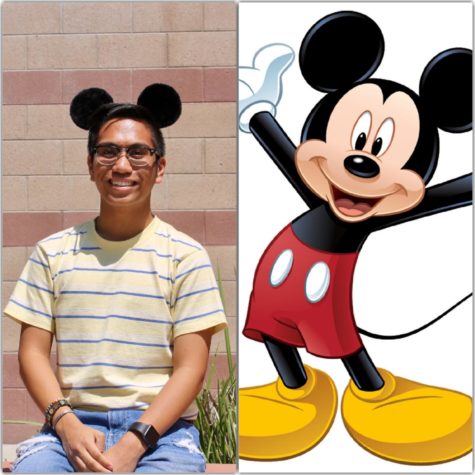 Joshua Dineros, Editor-in-chief
Joshua Dineros is currently a junior at Eleanor Roosevelt High School and writes for the student newspaper The Roosevelt Review. He is a staff writer...