Migos: Culture II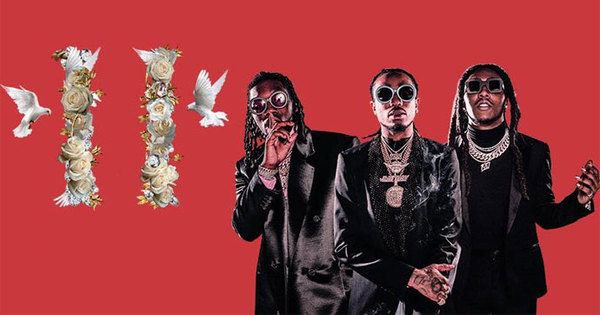 Hang on for a minute...we're trying to find some more stories you might like.
Just this past weekend, medias most influential rap group dropped another hit album named Culture II. They have been at it for years now, making music that the youth loves and can bop to in the car. Just last year on January 27th, they dropped the album Culture. That album was probably one of the most played albums of the year and it was even nominated for a Grammy award.
With members Offset, Takeoff, & Quavo, they have became extremely popular and known based off their sound and rap flow. Now I have been listening to Migos for years now, and to see them come this far is super surprising. They started from just making trap music but with a different sound, and you only really heard them at house parties. Culture II and Culture resembles each other in many ways; The beats, The lyrics..it's all pretty same. The album has features such as Drake, Cardi B, Nicki Minaj, Big Sean, and known production coming from the best, Kanye West.
The album has already sold "130,000 units in its first week," says HypeBeast.com. The people's favorite tracks on the album are SuperStars, Stir Fry,  & BBO(Ft. 21 Savage). Me personally, I like all three but the album could have been better. It sounds too repetitive and they just dropped a 30 song album ( Quality Control ) with Lil Yachty, I feel like Culture II could have waited..but it is worthy of listening to. Fans have been having mixed feelings about the album as well.  Some say they do not recognize them anymore and they have let fame get to their head. On newsweek.com, @Christylezz says  "Migos been giving us the same song for 5 years."  I also spoke to senior in high school, Darien Ware.
"It was underwhelming and hyped up, but I would definitely see them concert because they are one of my fav artists out."
Migos's album is now out in stores everywhere and on Apple Music/ Spotify. Listen for yourself and see what you like.