2018 Rack It Up Rally
Hang on for a minute...we're trying to find some more stories you might like.
On Jan. 29, Eleanor Roosevelt had its first pep rally of the 2nd semester. The Rack-It-Up rally featured a multitude of games, performances, and school spirit. The rally began with the introduction of all the winter sports such as: water polo, cross country, basketball, soccer, and wrestling.
Then came the ERHS Theatre Co. students that kicked off the rally with an energetic, and riveting dance number. It succeeded with hyping up the crowd, which their momentum continuing with a spirit point game that had the captains of certain sports teams from each class spin their hips around, until a string fell off of their waists, then crab-walk backwards and try to eat donuts on a string.
Numerous other games occurred afterwards, one of which being a balloon-pop, where each class was put against one another to try an pop the other opponent's balloon. When they failed to step on the opponent's balloon, within the given time, then they would determine the winner with a game of rock-paper-scissors.
In between the featured games, the Spirit Team delivered an elegant performance, and more games occurred. At the end, each class who sat in their respective side of the bleachers was tested to see who screamed the loudest.
When asked about how they liked the turn out for this year's rally, one ERHS student had this to say: "I really like this year's rally. Like, you could tell thy put a lot of effort into it, and class council , and ASB should be proud."
Some even admitted that, "I thought the games were a little corny, but they were really funny to watch. And watching the juniors get points was cool, too." 
Overall, the rally for 2018 was fun and spirited, as always, and was a great way to kick start the new year. As the year begins to end for this year's seniors, and SATs and AP tests loom over juniors and sophomores, we can count on our fellow peers and staff to deliver amazing performances, and stress relieving activities as we journey deeper into 2018.
About the Writer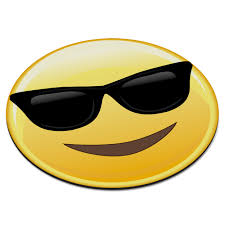 Fatimah Jackson, Treasurer/Editor
I'm Fatimah Jackson and for the Roosevelt Review I intend to write advice pieces, and fun short stories for the school newspaper. I hope everyone reading...