"2 Fish" (a poetry book) by Jhene Aiko and "Trip" Short Film
Hang on for a minute...we're trying to find some more stories you might like.
Jhene Aiko is known for her hippie like, free spirited R&B music.  Following the release of her most recent album, "Trip" she has released an accompanying short film, "Trip," along with her first poetry book, "2 Fish." Songs from Aiko's album are included in the film along with poems from her book. Both the film and book take inspiration form Aiko's struggles, misfortunes, and experiences. She continues to tell her stories through her alter ego Penny, who she has often referred to herself as in her music.
In the short film written by Tracy Oliver, Aiko stars as Penny, a poet who's quiet life takes a turn when she meets a stranger named Dante. Dante invites Penny to join him on his spontaneous rode trip and she oddly feels compelled to join him. Their love grows as they stay in motels and camp in his truck going wherever the wind takes them. As time goes on Aiko's struggle with the recent death of her brother causes a wedge between her and Dante. The film follows her journey of learning to let go and move past the pain that has a hold on her.
In "2 Fish" Aiko's poetry comes in all shapes and forms. Some are as simple as photocopies from notebooks while also including drawings Aiko has chosen to go with a piece of writing. She discusses her deceased brother and how the loss has shaped who has become. There's talks of self-esteem issues, depression, and heartbreak. Aiko's openness in her writing connects to her to the readers in a touching way.
"Poetry is everything to me. It doesn't have to be a certain format. It doesn't have to rhyme. It's also a form of storytelling. If things are said poetically, or with a nice rhyme- then it's a poem. It's all about the rhythm, language, and even how it looks on paper to me," Jhene stated in an interview.
About the Writer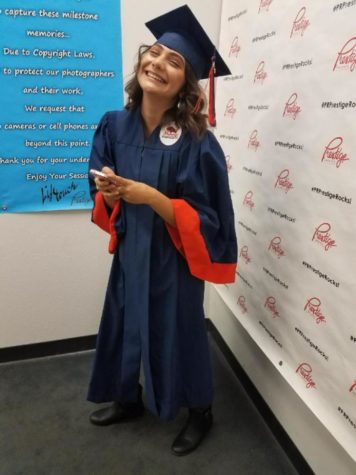 Nia Saldana, Vice-President
Hello ! I am the vice-president of the Roosevelt Review and thank you for visiting our school news site! I am in the AVID and Spirit program here at...