This Is Us: Warm Your Heart This Holiday Season
Hang on for a minute...we're trying to find some more stories you might like.
NBC has done it again capturing the heart of Americans across the country with the TV drama "This Is Us."
Through the eyes of the Pearson children in the hit series,  "This Is Us," viewers get to see the struggles, both past and present of this diverse family that is sure to pull at everyone's heart strings.
The show follows the upbringing of the three children – Kate, Kevin and Randall – all of whom share the same birthday – as well as what happens to them in their adult lives. It's clear to see that one single birthday is the only similar thing about the three since each of the characters goes through their own personal journeys.
Kate (Chrissy Metz) is extremely over weight when she decides to buckle down and finally make the change she's been needing to in her life. She quickly realizes it's not as simple as she thinks.
Kevin (Justin Hartley) is a famous sitcom star of a show called "The Manny." He realizes his potential beyond a cheesy TV show and decides to move to New York to pressure Broadway.
And finally there's Randall (Sterling K. Brown), who was left at a fire station the day he was born, seeks out his birth father while discovering a new side to himself along the way.
Every episode is guaranteed to make the you shed many tears as you develop such personal relationships with the characters. The story will make you reminisce in the memories of family that you may have forgotten and appreciate those who love you.
About the Writer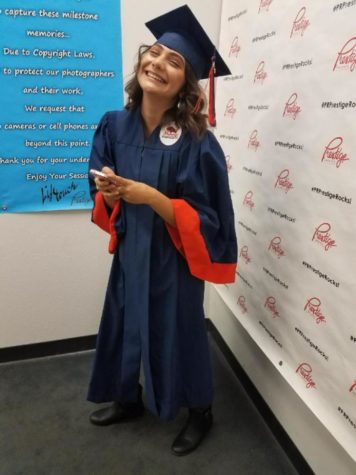 Nia Saldana, Vice-President
Hello ! I am the vice-president of the Roosevelt Review and thank you for visiting our school news site! I am in the AVID and Spirit program here at Roosie. My favorite show is How I met your Mother and I love spending time with my family. So excited to spend my Senior year  writing for the paper. I hope you enjoy !