Afro-punk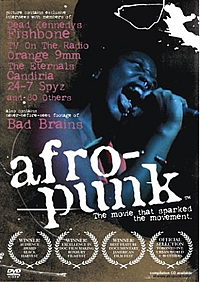 Hang on for a minute...we're trying to find some more stories you might like.
The documentary by James Spooner, released in 2003, centered around the lives of African Americans that were a part of the predominately white punk-rock scene.  Throughout the film, Spooner highlights the struggles associated with being black and a punk rocker. Many of the people that participated in the film, discussed how liking rock isolated them from the black community. Having to conform their interest to please their family, and others, the cast talked about how they had to rebuild themselves. One man even recounted an experience where his own mother threw him out of the house for having a mo-hawk. It is common for blacks that don't share the 'stereotypical' interests that African Americans are supposed to enjoy, to be ridiculed and labeled odd.
Spooner even explores the the racism that lingers in the white punk-rock community. Nearly every participant in the documentary, shared an experience with racism. A woman talked about being singled out by people in mosh pits, because of her race . Despite every person interviewed talked about how being a black punk-rocker differentiated them society even further, they also said that they found a sense of identity listening to punk rock. Since then, the documentary inspired an annual festival. Each year, Afro-punk, brings together all people that not only are a part of the punk-rock scene, but also do not connect with the black community. As a previous fan of rock music, Jordyn Dunn says that, "It's important to find a sense of identity among others. If you like something, don't let people tell you, that you are wrong for it."
About the Writer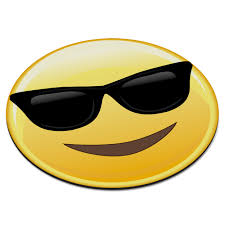 Fatimah Jackson, Treasurer/Editor
I'm Fatimah Jackson and for the Roosevelt Review I intend to write advice pieces, and fun short stories for the school newspaper. I hope everyone reading enjoys my work.