Mustang Madness!
Hang on for a minute...we're trying to find some more stories you might like.
Basketball season is coming up soon but for now, we're celebrating the pre-season with Mustang Madness. This is an event for students, friends and family to enjoy! There will be raffles, three point contests, free throw contests and dunking contests.
It's definitely something to look forward to this year! The girls and boys basketball team are going to make sure that this year is going to be better than the last with more surprises to be seen the night of. The seniors of this year are going to make sure that this last one is memorable.
The boy's basketball team has the title of CIF champions and also state champions, so they're going into this season hype and ready to repeat last year! The boys have very high expectations for this upcoming season because they've mastered their skills over the summer.
A party is going to be hosted after the Mustang Madness, so stay tuned for some good music by some special guests and Djs'!
Demetrius Thomas (aka Dee) and Jared Williams shared about their experiences in Mustang Madness and further discussed more into their basketball experiences playing here at Roosevelt.
Thomas shared, "I've become an overall better player, defense and my passing ability has improved a lot. Over the summer, I did a lot of sand workouts, beach workouts and conditioning. We also have been doing weight room to get stronger and faster. I'm constantly shooting. I predict we're going to win league and state again this year. Be sure to come out to Mustang Madness because after there's going to be a party in the gym for everyone to turn up!"
Williams added, "I think I've become more versatile, been able to guard all 5 positions on the court and improving on my dribbling ability. I've been working out a lot to become stronger and faster because this year we're going to be running a lot this year and playing a lot of defense. I'm predicting another state championship this year, we're very confident. We're going to have a bunch of contests and an inner squad scrimmage so come out and watch us play!"
About the Writer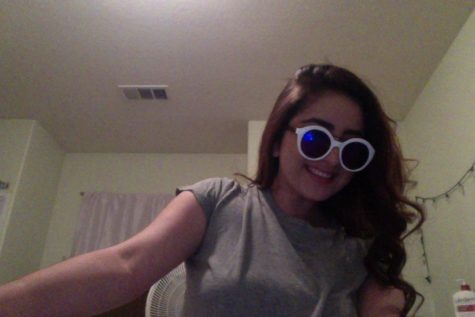 Hailey Morales, Staff Writer
Hi guys, its hailes. whasssssuhhh.

contact me if you need me and also follow me on twitter @tooturnthailey