"The Hate U Give"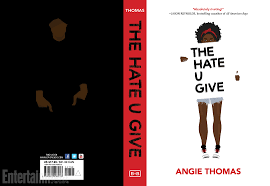 Hang on for a minute...we're trying to find some more stories you might like.
"The Hate U Give"is a book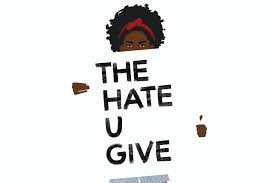 of empowerment. Starr Carter is an amazing child, friend, sister and student. She struggles between the two worlds of her high class suburban prep school and her poor uneasy black neighbor hood. She doesn't know how to mesh her two lives together. Drama is the definition of this girls life her dad was in jail for her some of her child hood he missed a lot of first's in her life but she has learned to deal with it. The worst thing of all is that her childhood friend got shot right in front of her and the worst part is that it was for nothing. She was the wittiness and with that comes lots of trouble; she has trouble keeping her mouth shut and not telling everyone what she saw and does not keep her mouth shut and stay safe but eventually she does what is right and speaks up about the cop who shot her friend. She thinks about the incident all the time but soon she learns to deal with it all. The school librarian recommended this book to me and said "it's great for teens and that lots of people have been reading it and that they were going to make a movie of it soon." She even showed me her stop motion clip of the book on Twitter. Trust me this book is AMAZING you should go read it.