Bad Reputation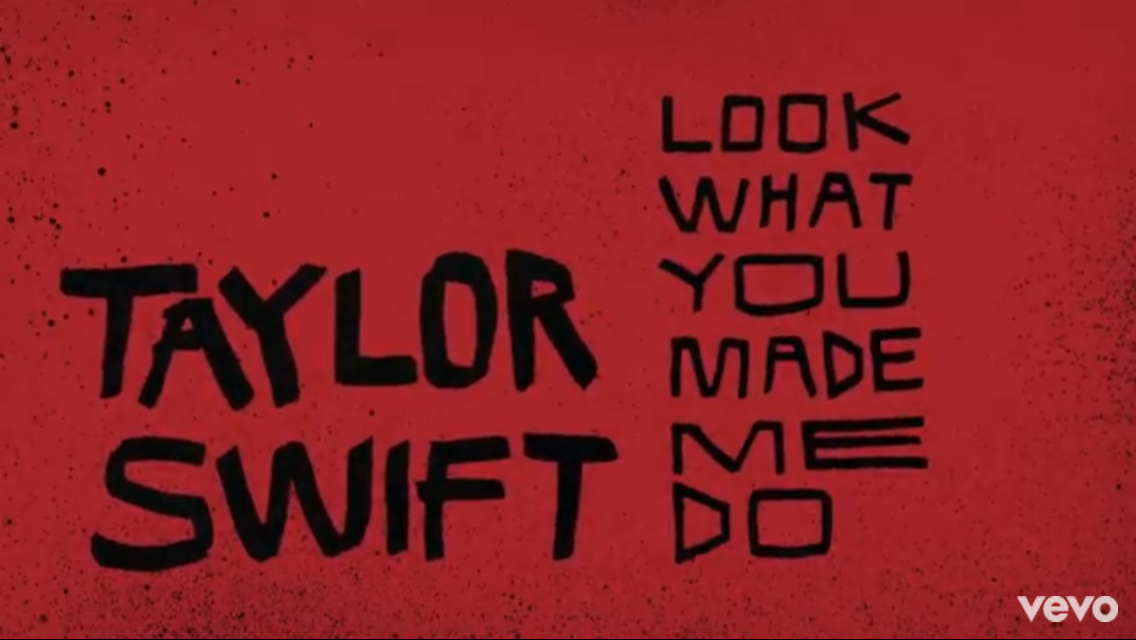 Screenshot taken from YouTube
American singer and songwriter Taylor Swift released her debut single "Look What You Made Me Do," sparking a bit of controversy. It's no secret to anyone about the conflict surrounding Swift and Kanye West the previous year, which left the entirety of the Internet calling her a liar and a snake.
In the aftermath of it all, "Look What You Made Me Do" seems to be Taylor's message to the haters. The music video starts off with a very ominous shot of a graveyard, then Taylor Swift in the appearance to that of a zombie rises out of the grave. What follows are different shots of her various personas shown throughout the video. She even goes as far as to sit on a throne of snakes in her video, embracing her new title.
Taylor Swift seems to want everyone to understand that her old reputation as America's sweetheart is dead and a new Taylor has risen. From one fan, Alyssa Contreras, Swift seems to be, "Trying to appeal to a different kind of crowd". This is evident from the different kinds of sounds each of her albums have taken on over the years, this time, going with a more edgy tone to her music. The anticipation for her new album "Reputation" has stirred thanks to her new single, and we can only wait anxiously until November 10th.