On Monday of this week, a portion of the Interstate 10 freeway in Los Angeles shut down due to a fire. It is said to take approximately three to five weeks to repair the damages made to the I-10 as a result of said fire.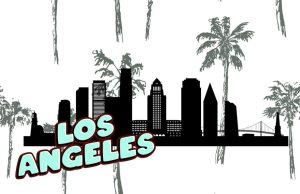 A little after midnight on Saturday, November 11, Los Angeles Police were informed of a fire at a storage yard beneath the interstate deck that consists of vehicles, trailers, and other materials. This fire quickly spread to a second storage yard under the freeway. The fire stretched approximately 80,000 square feet. Numerous vehicles were damaged by the fire but no injuries were reported. It took 3 hours for Los Angeles firefighters to put out the fire. Approximately 100 columns of the I-10 were damaged by the fire and 16 unhoused individuals nearby were taken to shelters as a result of the fire.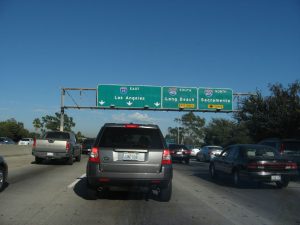 On Monday of this week, California Governor, Gavin Newsom, stated that the fire was caused by arson. The investigation to determine how many individuals were involved in this crime are still underway. Individuals with any information that could help determine who is to blame for said fire are strongly encouraged to call a confidential line.
Approximately 300,000 cars use the I-10 daily whether that be to get to work or take their kids to school, making the closure of the I-10 very inconvenient for many, specifically Los Angeles residents. Drivers who often take the I-10 are being encouraged to make alternate plans, work from home, or utilize public transportation.
Story continues below advertisement
In response to the fire, Los Angeles Superintendent Alberto Carvalho announced earlier this week that he acknowledges that students might be late to school for several days and possibly weeks. At a news conference Tuesday morning, Newsom stated that the portion of the I-10 impacted by the fire will not have to be torn down or replaced.
Destiny Zavala, a junior at ERHS, hopes that the damaged portion of the I-10 freeway will be reopened soon.
"They should build it back up soon so people [can] get to work because I know some people have to get to work and take that freeway," Zavala said.
A junior at ERHS by the name of Raquel Zeledon was shocked that the closure of the I-10 was due to arson.
"I did not know the fire on the I-10 was arson, and that just shocks me!" Zeledon said. "It has made the traffic on normal streets much more congested and makes driving around way harder and not enjoyable."