Saturday, October 21, from 4pm to 11pm, the City of Eastvale held the EEK!VALE event in the park opposite ERHS.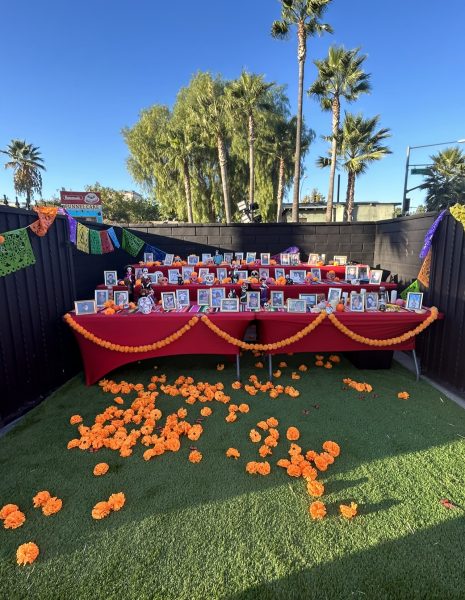 On this day, there were many entertainment projects in the venue. There were haunted houses, mazes, trampolines, and traps.
Among them, JCSD staff also built a particularly large stage. They invited the ERHS choir to sing on stage, and also invited other teams to dance and sing.
Of course, there are many Halloween elements on site. For example, pumpkins with funny faces, ghosts made of balloons, scarecrows, dinosaurs, and many ghost-related decorations pasted on the outside of the trampoline.
Story continues below advertisement
There were many people in attendance, and adults and children from every family wore some Halloween costumes and makeup. Some of them were dressed as witches, and some were dressed as princesses. Others dressed up as Teenage Mutant Ninja Turtles. I think these things add a lot of color to them!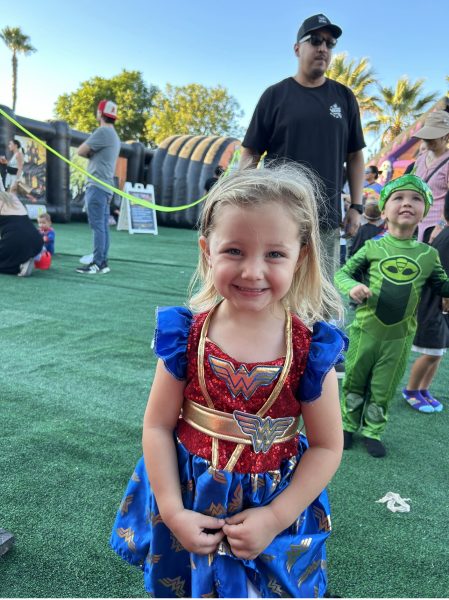 I also went to a haunted house with my friends that night! I think the haunted house is very fun! I met a lot of ghosts in there. There are ghosts who are very beautifully dressed, and there are also ghosts who suddenly rush out and jump at me. There are also ghosts who are coming to chop us with chainsaws! ! ! I remember that after I came out of the haunted house, I still couldn't forget the ghost who came to chop us with a chainsaw.
ERHS student Jenny Han also attended this event and shared her thoughts.
"I enjoyed this event very much! Especially the haunted house! I find haunted houses particularly interesting. I want to play this haunted house again!" Han said.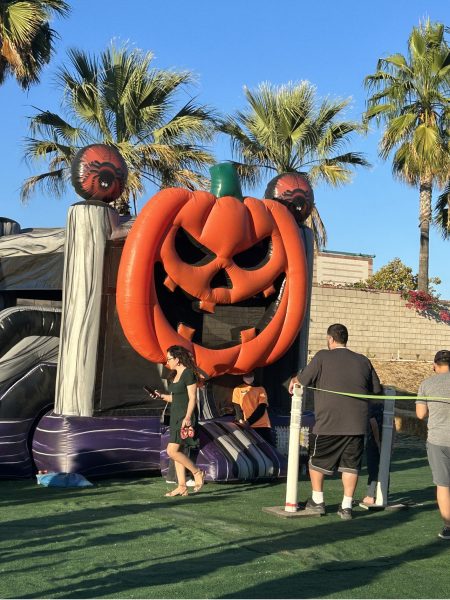 Goby Liu, a student at ERHS, said, "I met many cute children that day! There were also many children who shared their sweets and snacks with me. I am very touched!"
Every large-scale event has, of course, the staff behind the scenes. There were many volunteer teams that day, as well as JCSD staff helping to look after various stalls and patrolling various places to help people.
The staff of the CAVA Volunteer Association helped to watch various play facilities and patrol every corner.
Kiwanis staff helped to pick up trash on the ground. JCSD staff also patrolled to solve people's problems.
They all worked hard. It is also because of them that this event can be held smoothly.
So, please look forward to what will happen on Halloween night!