One of the most exciting things about reaching your final years of high school is all the new opportunities that open up to you. Suddenly you can drive, get a job, open a bank account, and maybe even buy a car. But nothing is free anymore, and new opportunities mean more money being spent. So how are teens supposed to learn how to manage their money responsibly?
Financial literacy is the knowledge of how to make smart financial decisions. This includes things like budgeting, knowing how to save money, earning money, and spending money. And up until recent years, this knowledge was something you'd learn as you grew up, through life experiences or your parents.
But now most schools across America offer a class that teaches students these skills so they can be more prepared once they become adults. This class can have many different names, Financial Algebra, money management, or personal finance, but they all serve the same purpose; to teach students how to wisely manage their money.
Here at Roosevelt, we also have similar courses available for upperclassmen to take. Janeva Ryder, a Financial Algebra teacher at Roosevelt, explains what the class is about.
Story continues below advertisement
"It is about real-world financial applications. The main focus is everything they (the students) will be experiencing after high school. From bank accounts to credit cards, buying cars, independent living. Everything financially that you'll be responsible for as an adult, we try to at least give you some sort of introduction for it."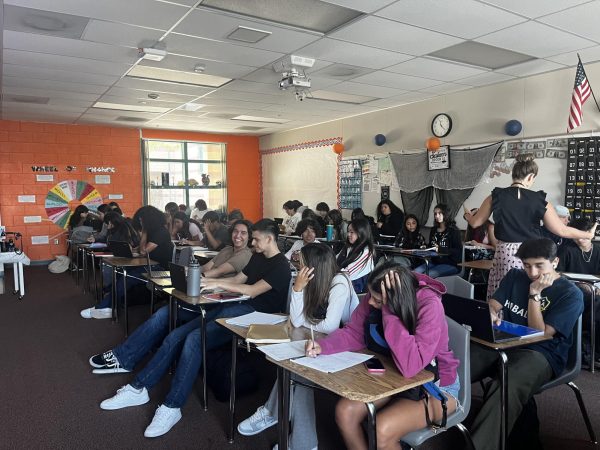 There's a lot to take into account if you're considering taking Financial Algebra in the future. Henry Wilson III, a math teacher at Roosevelt, shares his perspective on why a student might want to take a regular math course as opposed to Financial Algebra.
"Since I'm not a Financial Algebra teacher that doesn't mean I don't think you guys (students) should take that class, I think I'd be good. But I also feel like you're going to learn it naturally too if you have that interest. Whereas the things I'm doing in my class right now, you're not gonna wanna do that. But you're going to take those kinds of courses in college and so I'm trying to keep it fresh in your mind because students are prone to forget, all of us are prone to forget things."
The big question most students ask when it comes to math is, "When am I going to use this in real life?" Wilson gives his opinion on this question.
"I think that this stuff is relatable because whether you're doing a rational function or you're working for an employer, you're gonna have to say 'How do I apply what I know to this situation that I don't understand.'" he shares.
There's a benefit to taking a regular math class and a Financial Algebra class, but it really comes down to each student individually and what their goals are for their future. Ryder gives some insight to students who are struggling to pick between the two courses.
"It's so hard to know what you wanna do for the future, I feel like it's a personal choice, I feel like you know yourself best. I think it's a great class to take and it's totally valuable and totally worth it, but should you have taken another class instead? It's up to you." Ryder says.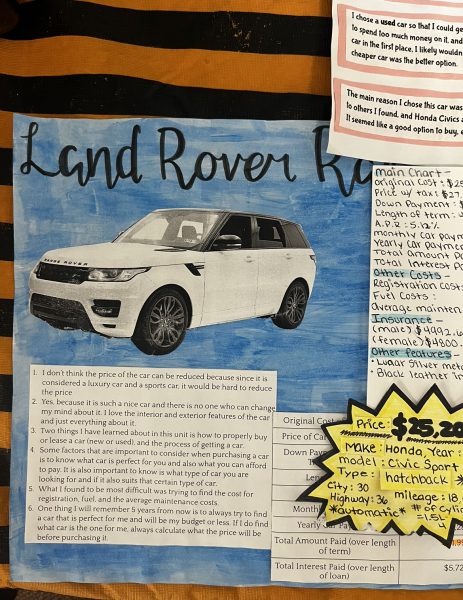 At the end of the day, one math class isn't necessarily going to determine the entire course of your life. But the experiences you have and the lessons you take away from those experiences will. There are things to learn everywhere, even in a math class.