After a short mediation period, newly ex-spouses Joe Jonas and Sophie Turner have finally reached a temporary custody agreement in regards to the custody of their one-year-old daughter Delphine and their three-year-old daughter Willa.
Singer Joe Jonas filed for divorce from "Game of Thrones" actress Sophie Turner early last month. Soon after, the split became messy when Turner sued Jonas for keeping their children in New York. Turner filed a petition in a court located in New York City claiming that in April of this year, she and Jonas had made the joint decision to reside in England, Turner's home country. Turner also claimed that Jonas was withholding her children's passports from them in an effort to stop them from being able to see their mother in England. Jonas however quickly disputed these claims stating that they were false.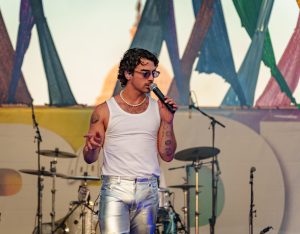 Jonas and Turner were set to have a custody trial in New York surrounding the custody of their children but canceled it following a temporary resolution the two came to following four days of mediation from October 4 to October 7. In an interim consent order drafted in this mediation period, it was decided that their two daughters, Willa and Delphine, would rotate between parents every few weeks. This interim consent order only covers who the children will stay with from early October 2023 to early January 2024.
Turner is set to have the children from October 9 to October 21, November 2 to November 22, and December 16 to January 7. Jonas on the other hand will have the children from October 21 to November 2 and November 22 through December 16. Turner and Jonas agreed that each will be able to travel with their children anywhere they please during the weeks they have their children as long as it is in the United Kingdom or the United States.
Story continues below advertisement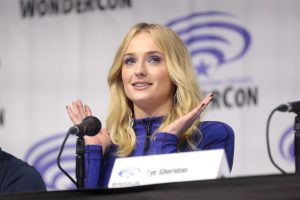 Jonas and Turner are required to submit a status report letter before December 2023 in regards to where the two stand in their mediation proceedings at that point in time.
Stephanie Wu, a junior at Eleanor Roosevelt High School, was surprised by how quickly and smoothly Turner and Jonas were able to reach a temporary custody resolution.
"It seems pretty fast and smooth compared to other celebrity divorces and also very public since even the custody dates are being shared," Wu said. "The custody agreements seem okay as long as neither of them are opposed to it."
When asked to comment on Jonas and Turner's hectic divorce Raquel Zeledon, a junior at ERHS and Jonas Brothers fan, had many thoughts.
"As someone who has been a big fan of the Jonas brothers and all of their spouses this divorce came as a surprise to me. Of course, the public is only shown what they want us to see but I always thought they were a cute couple," Zeledon said. "I think the planning for who is taking care of the kids is good so they can have a schedule, but I feel for the kids because that'll be a lot of moving [and] a big change."