Eleanor Roosevelt High School offers a diverse selection of clubs. There are various underrated ones within the vast options, such as the Magic Club and J-Pop/Vocaloid Club.
Magic Club:
The newly founded Magic Club made its debut on our campus two weeks ago!
Mick Chen, a Freshman and the president of this establishment claimed, "I started magic a year ago" out of pure curiosity and interest. Chen said that when he first embarked on this journey, he started learning from YouTube. As time went on, Chen sought out a professional to teach him the profound art form.
Story continues below advertisement
As the president, his goal for the club was to bring everyone together under a shared interest. In the Magic Club, members get a chance to learn from the great magician himself as well as watch Chen perform his fantastic magic tricks.
"Once everyone is comfortable and confident with presenting, we'll host a magic show for the school," Chen said.
This Thursday, Chen performed a trick involving cards. He first selected a volunteer from the audience to pick a card from the deck without Chen looking, then place that card (eight of hearts) back into the deck. The magician then began to shuffle the deck of cards in his hands before separating them into four equal piles.
This is when the show began, two other volunteers stepped up, and the four participants each claimed a stack of cards. As they each "burned their cards" as Chen called it.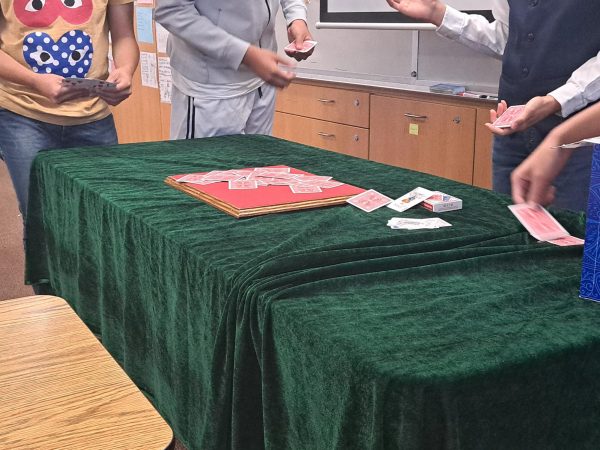 Lastly, with the few remaining cards left, each participant revealed their cards discovering the eight of hearts. Yet, somehow in every deck, there were other cards of eights. The crowd was stunned.
Vocaloid/J-Pop Club:
J-pop or Japanese pop music has a long and extensive history that can be traced back to the early Showa era (1920s to 1980s) in Japan. J-pop initially started with a softer ballad style which then shifted due to influences from the West. Nowadays, J-pop has more of a variety within its sound.
Vocaloid is a vocal synthesizer computer application developed by the YAMAHA Corporation. The application was first released in 2004 in Japan and ever since, it has come out with six additional versions. Essentially, how the application works is that a voice provider– which is typically a well-known vocalist – will record all the phonetic sounds needed to speak the Japanese language. This will then be turned into a vocal bank that can be used for music (more information). Some popular vocaloids include Hatsune Miku, Rin Kagamine, and Len Kagamine.
With the unlimited potential of the application, Japanese songwriters have taken Vocaloid into their own hands and have turned it into a breeding ground for creativity. Some well-known songs are "World is Mine" by Ryo, "Rolling Girl" by Wowaka, and "Miku" by Anamanaguchi. Over the years Vocaloid music has gained widespread popularity leading to the existence of holographic concerts featuring the titular vocaloids themselves. With Vocaloid being so popular in Japan, becoming arguably the most favored form of J-pop, it is no wonder it would find international success as well.
Gaining a foothold in the western world, an ERHS sophomore student, Jennifer Le started a J-pop/Vocaloid Club earlier this year.
"Here, we would talk, playing games –rhythm games like 'Hatsune Miku: Colorful Stage!' also known as 'Project Sekai: Colorful Stage! Feat. Hatsune Miku' or just 'Project Sekai'– and hang out in the club," Le said.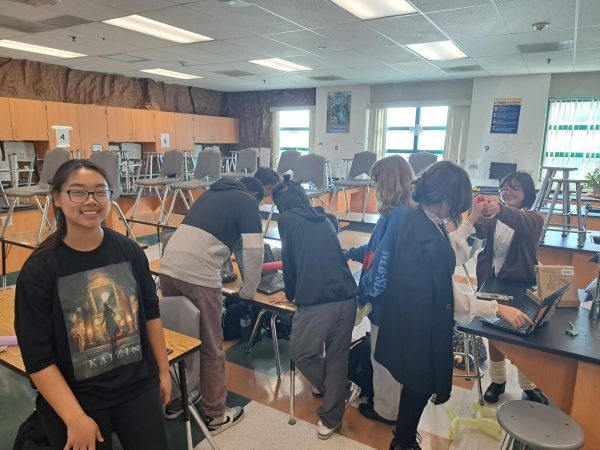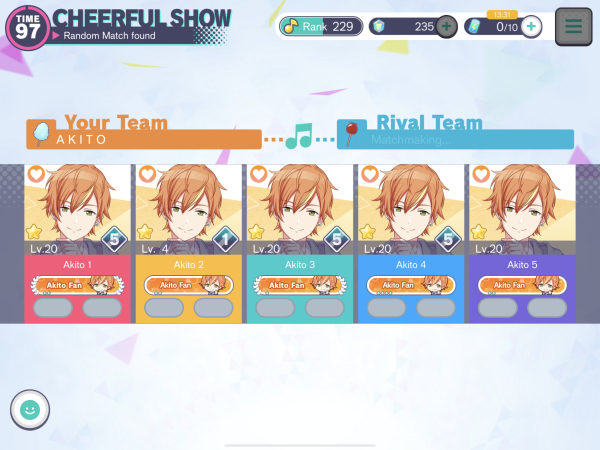 After learning more about these underrated clubs, Karen Fu, a junior at ERHS said, "I think they have potential for people that like these kinds of things. It can help others connect through shared interests" supporting the two clubs' creation.
Another Eleanor Roosevelt High School junior student, Chloelynn Bintoro commented, "Awesome Pawsome" showing positivity.