Are you interested in Forensic Science? Well you're in luck because here at Eleanor Roosevelt we are the only school in the district that offers it. Forensic science became a class that you could take at ERHS around 2017, with only one teacher in our school who teaches it, Kerrie Updegraff.
Who can take it? Juniors or seniors can take the class, but there are some requirements that you must have to take the class. Seniors are free to take the class only if they've taken chemistry and passed. Juniors are required to be actively enrolled in a physics or an AP class, forensics can not be the only science class you take.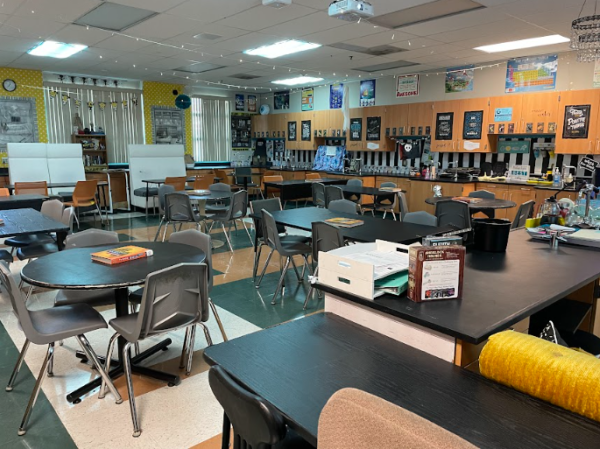 In forensic science you are introduced to sciences such as toxicology, which is the science of detecting and identifying the presence of drugs and poisons in the body, anthropology, the study of human societies and cultures and their development, and osteology, the study of bones. In the class you learn how to reconstruct a crime scene and make maps, we also learn about different bones and how to identify a body based on its skeletal remains.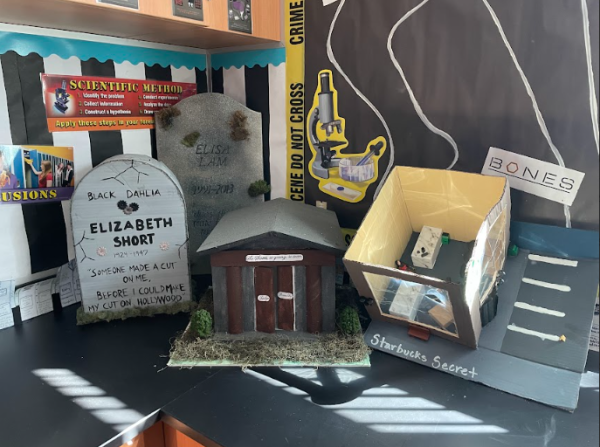 If you decide to enroll in the class there are many projects you can look forward to, like crime scene recreation, where you make your own 3D crime scene, Victim Tombstone, where you make a tombstone honoring a victim of an unsolved crime, and others like serial killer playlist and the innocence project.
Story continues below advertisement
Career spotlights are occasionally talked about. These are assignments that are meant to shed light on a person who is in the work of forensic science.
Paul Ekman is a recent career spotlight. Ekman is able to read micro expressions, which are rapid changes in expression that only last a fraction of a second. With this skill he is able to help crime investigators tell if a suspect is lying.
Not only can forensic science be interesting and a fun class to take, but it also can expose you to the numerous career pathways that you can explore such as a crime scene investigator, DNA analyst, forensic anthropologist and many more you learn about in class.
As the expert, Updegraff shares why she thinks students should consider taking this class.
"It's fun first of all, and we learn to apply science to real world situations," Updegraff said.
ERHS senior Brooklyn Breckner, who is enrolled in the forensic science class, provides a student perspective.
"I'm looking forward to learn how forensic science helped solve cases," Breckner said. "My favorite thing I've learned about [so far] is probably trace evidence."