Everyone can recall the early days of the Coronavirus when classes and meetings were held via Zoom, one's work office was their home, and store shelves were quickly becoming empty.
A lot has changed in the past two years. Students are back in school, few masks are seen in public, and many have moved back into their workplaces. Most aspects of life are back to normal, but is the COVID-19 virus really a distant memory in the past? The recent COVID-19 variant begs to differ.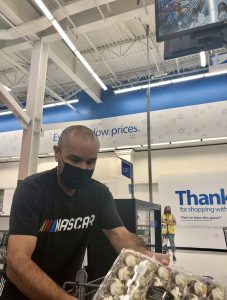 The Coronavirus variant Eris, or EG.5, was originally discovered on February 17. It was named after the daughter of Hera and Zeus, Eris, who is the Greek Goddess of discord and strife.
It was soon discovered that EG.5 was a sub-variant of the omicron variant. In recent months, cases of this variant have rapidly increased. Currently, this new variant is the most dominant COVID-19 strain in the United States. In the state of California, it is also the most dominant strain of COVID. In the Bay Area of California, it has been said that this new variant is extremely apparent and has led to a significant upward trend in Coronavirus cases there.
Story continues below advertisement
As of late, it is responsible for approximately 22% of COVID cases nationwide. The WHO, or World Health Organization, labeled Eris as a variant of interest. This essentially means that it should be under closer examination than other Coronavirus strains in the event that mutations of this variant occur increasing the severity of it.
Symptoms of this variant include common cold-like symptoms such as shortness of breath, fever, sore throat, runny nose, cough, chills, headaches, body aches, fatigue, or inability to smell or taste. Older people have reportedly faced more severe symptoms like chest pain and lower respiratory disease. This new strain of omicron is highly transmissible however, it is not as dangerous nor severe as other COVID-19 strains.
The new COVID-19 vaccines approved and permitted for distribution last week are said to offer protection against newer variants such as EG.5. The CDC has recommended that all U.S. citizens over the age of six months who are eligible to get the shots should get them.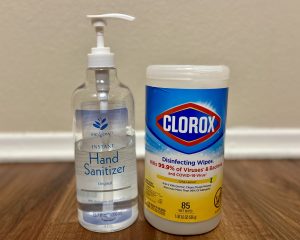 Medical health officials are recommending people to take precautions when they can. This includes social distancing when possible, wearing high-quality masks such as N-95s when in crowded areas, and getting all the necessary booster shots and COVID-19 vaccines available.
Students at Eleanor Roosevelt High School were interviewed to see how they were feeling about this new variant.
Megan Erastus, a junior at ERHS doesn't feel all too spooked by this new variant, however, she has stated that it is making her take more precautions than usual.
"It makes me a bit cautious, but not to the sense of insecurity, rather it makes me [feel] responsible for me, my friends [and] family, and others around me," Erastus said.
Destiny Zavala, a junior at ERHS, was asked if she had any sort of familiarity with this new variant.
"No [I've] never heard about it and I would like to learn about it," Zavala said.
Zavala also commented on whether or not she foresees an eventual end to COVID-19.
"I think at some point, but not anytime soon," Zavala said.