Students consume a vast variety of media in the modern day and age. Among these popular mediums are TV shows. We interviewed 50 students at Eleanor Roosevelt High School (ERHS) on what their favorite show is. Here are some of their most popular responses:
10. "Dead End: Paranormal Park"
Two teenagers (Barney and Norma) and a talking pug team up to fight against the evil spirits! The series follows the two teenagers who work at a haunted theme park over the summer. On their journey, they encounter new friends along the way. Many fans love the series for its fun and spooky elements, landing a 7.1/10 on IMDb.
Additionally, there are "lots of representation for everyone," said Eli Hammond with enthusiasm.
The LGBTQ+ and racial diversity in the show draws the attention of many eyes.
Story continues below advertisement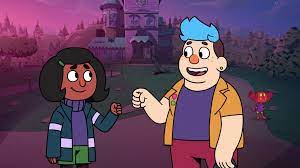 9. "Breaking Bad"
Walter White discovers a new purpose in life after he is diagnosed with terminal cancer. As a result of this discovery, Walter turns to a life of crime to provide for his family. The series gained a 9.5/10 score on IMDb and 96% on Rotten Tomatoes.
Students claim to enjoy "Breaking Bad" for its mature subject matter and complex story. As Elisabeth Resendiz claims "It has everything. Good characters, character development, good story, and it's action-packed."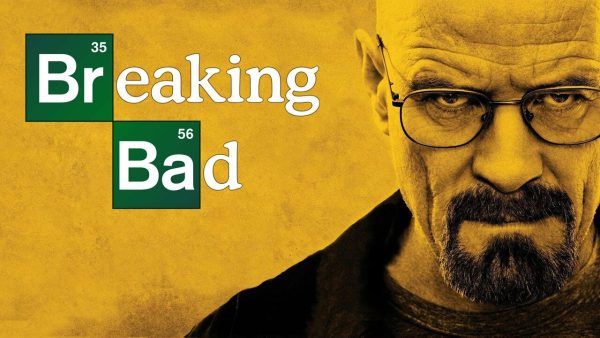 8. "Gravity Falls"
Two twins, Dipper and Mabel Pines are sent to live with their great-uncle Stan for the summer in a town known as Gravity Falls, Oregon. The series follows the twins as they discover the secrets and mysteries hidden beneath the town's walls. The TV series landed itself an 8.9/10 on IMDb and a colossal 100% on Rotten Tomatoes.
"The story, build up, mystery, plot, villain were all done perfectly," Jacob Wu states. "The ending was conclusive and well done."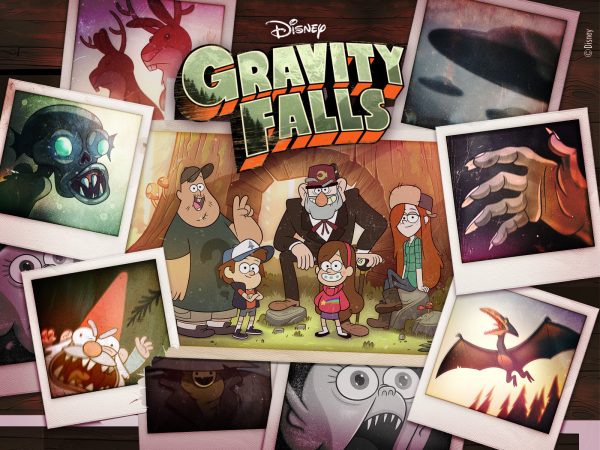 7. "The Office"
According to IMDb, "The Office" is a classic American mockumentary sitcom television depicting the employee's everyday lives. The show consists of ego clashes, inappropriate behavior, and tedium. It has outstanding drama, characters, and mature elements that many fans enjoy. The show scored a 9/10 on IMDb.
"It's super funny and I love the storyline," said Katelyn Van Howe.
Followed by another student, Stephanie Wu's response "I like Pam and Jim." expressing their interest.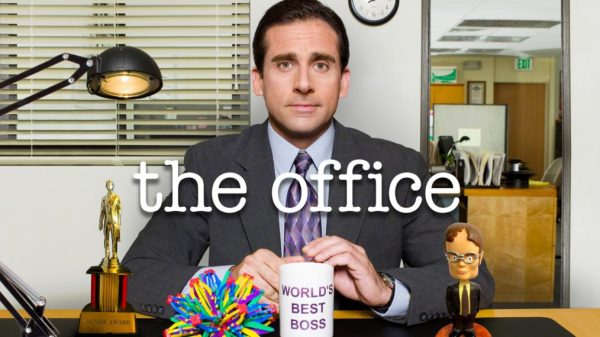 6. "Initial D"
Set during the late 90s in Japan's Gunma Prefecture, the series follows Takumi Fujiwara, a young adult helping his father run a tofu shop as he works as a delivery boy, cruising around in his Toyota Sprinter Trueno GT-APEX. The series scored an 8.4/10 on IMDb and an 8.3/10 on MyAnimeList.
"There are interesting characters, simple but intriguing plot," a student responded on the survey.
Another surveyor continues the thought mentioning, "The characters are super interesting and the plot is super unique and really cool. I also really like the cars and music inside the anime."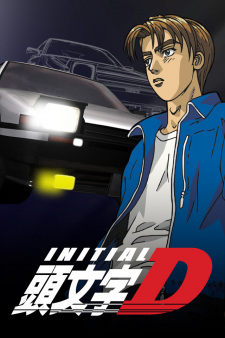 5. "Gilmore Girls"
A comedic drama American show featuring a mother and daughter duo. The show follows the mother, Lorelai Gilmore managing her career as a hotel manager, while her daughter Rory deals with pressure in high school. Rating from IMDb, a lovely 8.2/10 for its plot of victories and defeats of the duo's life.
An assessor on the survey, "I like this show because it is a fun comedy and reality TV show."
"It's a type of show that you can watch every day," claimed another examinee.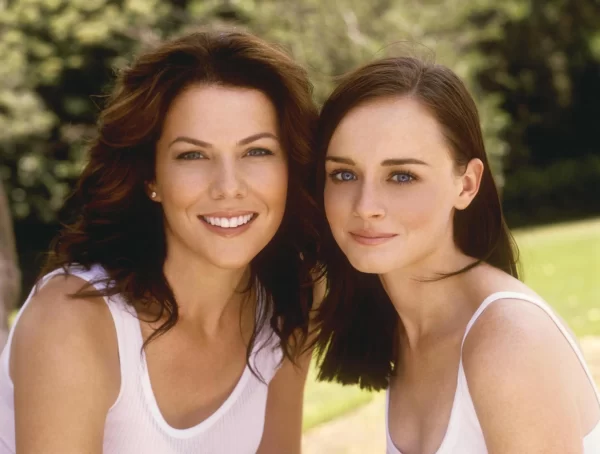 4. "Arcane"
Based on the popular game "League of Legends" created by Riot Games. "Arcane" follows two orphaned sisters, Vi and Powder as they cause mischief within the underground streets of Zaun. While tensions between the poverty of the Zaun and the wealth of the rich city Piltover rises. The series garnered a 9/10 on IMDb and an attractive 100% on Rotten Tomatoes.
"It looks and sounds amazing." said a participant in the survey.
Rei Ku adds on claiming that the show has, "Impeccable animation and storytelling. Short, sweet, and to the point. I love 'League of Legends.'"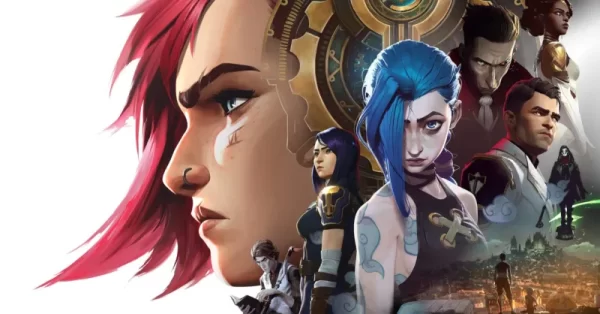 3. "Fruits Basket"
Tohru Honda is a young orphan, who due to a series of unusual events is forced to live on her own temporarily. Yuki Soma, a classmate of her's and a member of the reclusive Soma clan then offers her a place to stay. The series follows Tohru getting to know the Somas more as she uncovers the secrets lurking within the Soma Clan. The show scored a high 8.6/10 on IMDb, a 9/10 on MyAnimeList, and a whopping 100% on Rotten Tomatoes.
"I like the plot and the love story that goes with it," claimed a fellow surveyor.
Emily Chen adds, "It does everything I love in a show amazingly – comedy, drama, deep plot, character development and backstories, romance. And more."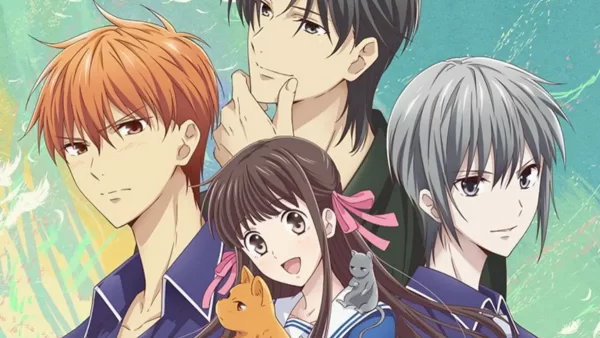 2. "FullMetal Alchemist: Brotherhood"
After the tragedy of losing their mother, Edward and Alphonse Elric end up joining the military. In hopes of restoring their lost bodies, they set off to find the Philosopher's Stone. The story is told in a more captivating and exciting way than the original. Many fans prefer "Fullmetal Alchemist: Brotherhood" over "Fullmetal Alchemist" for its resemblance to the manga (more information here). On IMDb, the anime on a high scale of 9.1/10, ranked No.1 on MyAnimeList.
Tyler Hill states, "It actually has a satisfying ending," sharing insightful intel.
Another student, Grace Yu then added, "It has politics and siblinghood and alchemy, it's amazing as a series."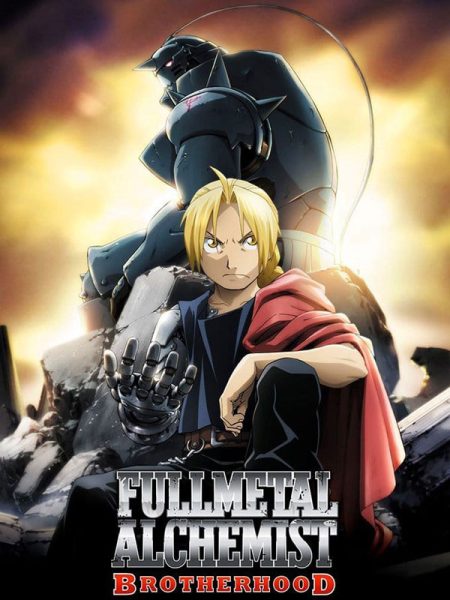 1. "One Piece"
According to Netflix, Monkey D. Luffy is a young man, who sets off on an adventure to find the lost fabled treasure and become the King of Pirates. The story follows him assembling a crew to assist on his journey, traveling through the four seas. The rating on the show is a solid 8.9/10 according to IMDb and a lovely 8.7/10 on MyAnimeList. The show itself has been running for 24 years as of today (started in Oct. 1999). The live-action released on Aug. 31, went viral online.
Many "One Piece" watchers share similar viewpoints.
"I extremely enjoy watching the long-term development of each of the characters and the world-building," claimed James Zheng.  "Additionally, it has a lot of realistic themes and touches on problems we have in real life such as corrupt government, slavery, and human trafficking."
"The 'One Piece' story discusses conspiracies and propaganda of pirates," added Ember Collado. "The main character uncovers secrets. The world government would rather keep secrets from the public which is the one piece and the void century."
Viewers also tend to like the characters a lot in the live-action.
"Zoro and Luffy are so fine." Julibee Yu shared.