Roosevelt Seniors – Things We're Going to Miss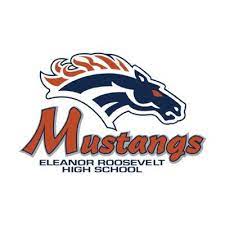 It's that time of the year again! Prom, AP testing season, looming finals, and the biggest event of them all for the seniors in high school: graduation.
Graduation means that we seniors are going to be moving on to a new chapter in life. We are going to be becoming adults, and leaving behind the high school that we have known the past four years. But just because we are leaving the familiarity of high school for the exciting and unknown futures of college, military, trades or otherwise, doesn't mean that we won't miss what this school had to offer.
Personally, some things that I will miss is the community of high school. Although we are one of the biggest high schools in the state, you get to know people, especially the people that are in your class. Maybe you've grown up with these people and reconnected, or maybe it was a friend you made while in high school, but there's a connection that so many of us hold just by being seniors. I'll miss knowing people and that sense of comfort and familiarity by recognizing names and being connected.
What are some things that our Mustang seniors will miss?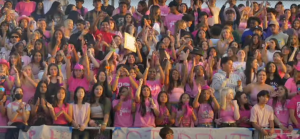 "I'm going to miss pole vaulting and practicing with my friends," said Lebron Padua. "I won't miss the sleepless nights and homework for AP classes. My favorite memory is going to prom and celebrating the night with all my friends."
"I'll miss all the friends I met in high school as well as the amazing teachers!" said Sarah Salas. "I won't miss the stress of studying for AP exams. My favorite memory was having a school party for marching band where we watched movies and made gingerbread houses!"
"First and foremost, I am going to miss my favorite teacher Mrs. Chuang and my friends, and seeing them daily. Aside from the obvious, I'm going to miss the free education," said Ameli Ho. "I will not be missing the stinky trees around campus."
"Specific to ERHS, I'll definitely miss the school rallies the most. I will also miss seeing my friends pretty much everyday. High school definitely was a very unique and special experience. I won't miss having to hear the fire alarm go off everyday even though there was never a fire. I also won't miss having to come to school early or having to stay late," said Mariam Kazmii. "One of my favorite memories from high school will be the time we're in right now. Waiting to graduate and having multiple senior ditch days without even trying because nothing really matters since we're mostly all already in college."
There you have it! For our senior Mustangs, what things are you going to miss? What aren't you going to miss? What are your favorite memories?