Starbucks' Spring Drink Line: Thoughts & Reviews
Internationally beloved, Starbucks is known for its seasonal drinks and treats. This spring, U.S Starbucks' official drink line for spring ranges from delicious, dark cold brews to fruity and creamy Refreshers. However, the only actual new drink is the Cinnamon Caramel Cream Nitro Brew, described as "..velvety smooth…" on Starbucks' official website. This cold brew will be a permanent menu item year-round.
Also part of the spring line, Starbucks has released new drinkware, including tumblers, cold cups, mugs, glass bottles, and more.
The drinks that are considered part of the spring drink line are the Brown Sugar Oatmilk Shaken Espresso, the Toasted Vanilla Oatmilk Shaken Espresso, the Paradise Drink Refresher, the Pink Drink Refresher (a fan favorite), the Cinnamon Caramel Cream Nitro Cold Brew, and the Vanilla Sweet Cream Nitro Cold Brew. The food is the Impossible Breakfast Sandwich and Kale and Mushroom Egg Bites.
But, how do these taste? And just how seasonal do they actually feel and taste?
Personally, I've tried both shaken espressos before, and I have to say I'm not a big fan (at all). The Brown Sugar Shaken Espresso is extremely sweet and a bit crunchy from the sugar, but has a candle-like aftertaste, at least to me, and the Toasted Vanilla tastes exactly like a straight-up wax candle with a hint of salty sweetness, I'd rate the brown sugar a solid 3/10, and the toasted vanilla a 0/10.
As for the other drinks, my local Starbucks did not have the Paradise Refresher or the Cinnamon Caramel Nitro Cold Brew, but I was able to get the Pink Drink and the Vanilla Sweet Cream Nitro Cold Brew.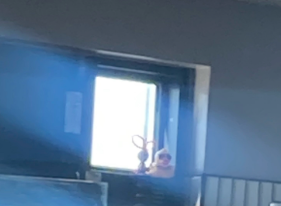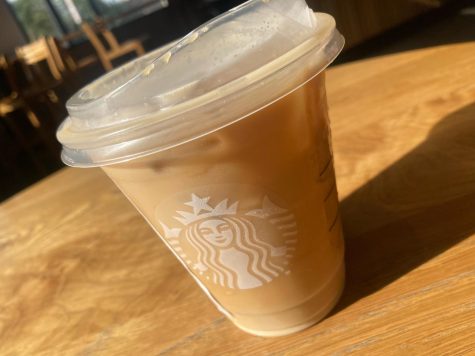 The Pink Drink was very refreshing, fruity, crisp, and tangy, perfect for a tropical summer vibe but not so much spring (It also sort of tasted like Kool-Aid). It was pretty good, but as someone who isn't a big fan of fruity drinks, I'd rate it a 4/10. The Vanilla Sweet Cream Nitro Cold Brew was a solid 5/10, it was smooth, bitter, strong, and seemed more like an autumn drink to me, once I added sugar it was a 6/10, and I'd order it again with modifications.
My mother, Megan Hickey, tried both drinks and preferred the Pink Drink.
"The pink one is really good, it tastes like strawberry juice mixed with water, I like it," Hickey said. "The coffee one is good, too. Super strong but I'd order it."
My father, Gene Moss, preferred the nitro cold brew.
"The 'pinkity drinkity' is fire but the coffee one is bomb," Moss said. "I don't think either fit in with spring vibes but they're good." (Yes, he talks like that.)
Overall, I'd say the line has some good choices, but it doesn't seem very fitting for the spring season. The reusable drink ware is perfect for the season but the drinks are a bit questionable, yet good. Overall, fall is still Starbucks' best season for new drink and food releases (For more customers and profit too!)
How do you feel about Starbucks' seasonal drink lines? And, do you have any favorite releases? Also, if you're from another country, let us know about your seasonal lines!