Willow Project Approval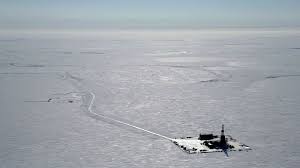 The Willow project was a $6 billion proposal from ConocoPhillips, where the company would drill oil and gas in the National Petroleum Reserve, which the federal government owns, in north Alaska. This $6 billion is over half the money needed to end United States homelessness in 2022, just to show you the scale of it.
In 1999, the first Willow areas were looked at during the Clinton administration and began to be developed sometime in 2018. The Willow project was approved in 2020 during Trump's time in office but had been challenged in court until now.
On March 3 all three lawmakers in Alaska's bipartisan congressional delegation met with President Joe Biden and his senior advisers urging the president and his administration to approve the project.
As of March 13, Biden decided to support and approve the Willow project although, during his campaign in 2020, Biden had pledged to ban "new oil and gas permitting on public lands and waters."
There is much political support for the project that can be found in Alaska, including politicians and state lawmakers. U.S. Sen. Dan Sullivan, a Republican from Alaska, said the development could be, "one of the biggest, most important resources development projects in our state's history."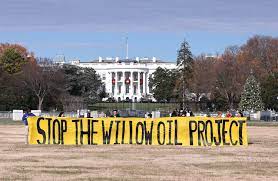 There are some good things to come from the Willow project, which would create up to 2,5000 jobs during construction and 300 long-term jobs. These new resources would aid in meeting domestic energy demands as well as help meet Alaska's National Petroleum Reserve's purpose, which is to develop America's energy resources.
Although the project would create some benefits, Willow would produce an excessive amount of oil per day, at peak production, and 9.2 million metric tons of planet-warming carbon pollution. Some Alaska Natives who live closer to the proposed project, such as municipal authorities and tribe people in the native village of Nuiqust, are extremely worried about the effects a significant oil development will have on their health and the environment.
I had a conversation with Mackenzie Collins from Salinas High School and what her thoughts were about the Willow project.
"I disagree with what ConocoPhillips' and what the company wants to do," Collins said. "This project is going to make everything worse than it already is."