McNuggets… Without Meat?
Are we "lovin' it?" McDonald's has just announced their plan to feature their plant-based McNuggets on their menus.
This new menu item will first be arriving in Germany, made from peas, corn, and wheat with a Tempura batter. This is not the first meat-free item that the popular burger chain has offered to their consumers. The McPlant burger, which is more popular in European countries, has been available since 2021. It is a permanent menu option in the United Kingdom, Ireland, Austria, and the Netherlands.
The McPlant burger, as well as the planned plant-based McNugget, are the result of McDonald's partnering with Beyond Meat. Beyond Meat is a meat-substitution company based in Los Angeles, founded in 2009 by Ethan Brown.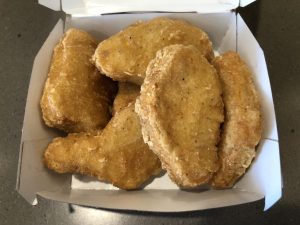 Time and consumer popularity will only tell if the plant-based nugget will join the burger. Consumer popularity is hugely crucial, and the customers of McDonald's have proven loyal to the classic McNugget.
McNuggets, from a purely straightforward point of view, are one of McDonald's highest-selling menu items. The fast food joint sells an estimated 2,500 pounds of chicken every two minutes. McNuggets are ranked at #7 on the best-selling menu choices, and the pieces of breaded chicken have been a staple of the menu since 1980. A little fun fact about the McNugget is that there are only a total of four different shapes!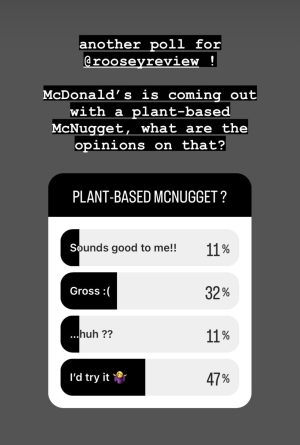 How do our Mustangs feel about this new menu item?
"I think the classic Chicken McNuggets are good, however sometimes they can come out pretty under-cooked. I think the plant based chicken nugget would be good, I just would want to know how they're made," said Arron Rosas, ERHS senior. "I believe the plant based version of the nuggets will do good but not make a significant impact. I'd be down to try the new nuggets, I'm willing to try anything as long as I'm offered."
"I love the classic McNuggets! Even if they're not healthy, it's one of my comfort foods," said Sarah Salas, ERHS senior. "I think it's pretty cool that we're finding ways to make plant based foods such as McNuggets. I would 100% try them since they sound interesting and I like to try new things."
There you have it, Mustangs. Would you like to try the plant-based McNugget, or would you rather stick to the classics?