LGBTQ+ Representation in 'The Last of Us' TV Series **SPOILERS**
A decade after the 2013 blockbuster game "The Last of Us," comes a new adaptation by HBO. With the help of executive producer Greg Spence and creators Craig Mazin and Neil Druckmann. HBO's hit show "The Last of Us" began airing every Sunday on January 23 of this year.
"The Last of Us" takes place in a modern day dystopia, where there's an outbreak of cordyceps that have mutated to infect humans, as they evolve to sustain a warmer planet. Cordyceps are a type of fungus that take control of insect's nervous systems, then take them to a higher place to release spores as they infect more insects. And essentially, turn them into zombies.
Now 20 years after the outbreak, Joel Miller (Pedro Pascal) has to bring Ellie Williams (Bella Ramsey), who's immune to the cordyceps, to a rebel group called the Fireflies so they can use Ellie to find a possible cure.
Skipping to the third episode of the series, "Long, Long Time" starring Nick Offerman as Bill and Murray Bartlett as Frank, had viewers in for an emotional roller coaster. With some saying it's one of the most gorgeous and heartbreaking hours of television they've seen.
The episode follows Bill, a paranoid survivalist who seems to have been preparing for an end of the world situation for a while. We see him in the beginning of the episode satisfied with his solitude and content with himself. Soon after, we meet Frank who falls into Bill's trap on his way to Quarantine Zone ("QZ") in Boston. He convinces Bill to let him stay with him for a bit, and then we as viewers begin to see their love unfold.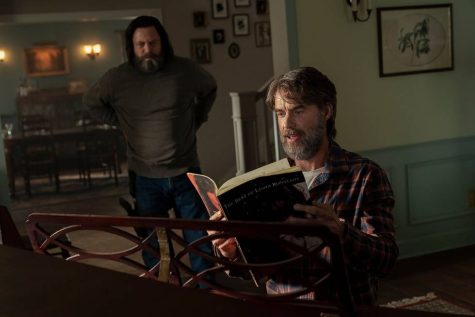 As the two grow closer and closer throughout the story, we see how Frank gave Bill's life meaning and the producers were able to expand on a love story that never really got a chance to play out in game.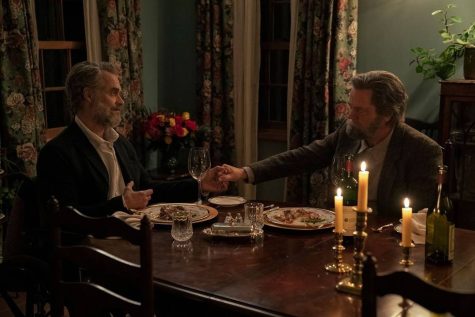 After asking ERHS Freshman, Nox Gaither their thoughts on the episode, they responded, "I enjoyed the episode and feel that it's very well needed in today's day and age."
ERHS Sophmore, Jake Jaurigue shared, "Representation is important in society because there was a lack of it for so long, and in this society where people still fight for equal rights it's good to see yourself on screen."
Seeing this kind of representation in a show is great exposure of the LGBTQ+ community for those that may be confused, trying to figure themselves out and/or explore their identity. Many fans of the game were happy to see this love story play out in the show.