Stop The Willow Project
Recently President Biden revisited a project which was passed by the Trump Administration in 2020. This project is formally named the Willow Project, and is a drilling venture on Alaska's North Slope that is intended to create more jobs for U.S. citizens and boost national energy production.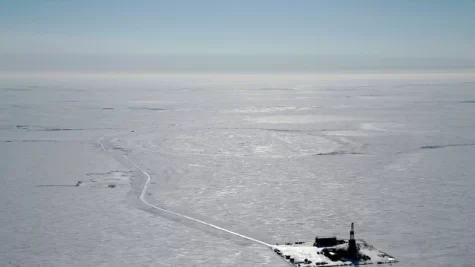 The project is intended to take decades to complete and intended to produce around 180,000 barrels of oil per day at peak production. However, people have very, very split opinions. There's several perspectives on this, specifically two very separate opinions.
This project will make our country mass amounts of money and give us tons of energy and improve the work economy, or, this project and the fruit of its intended labor will kill our planet faster than ever and is not even worth the damage that will be done.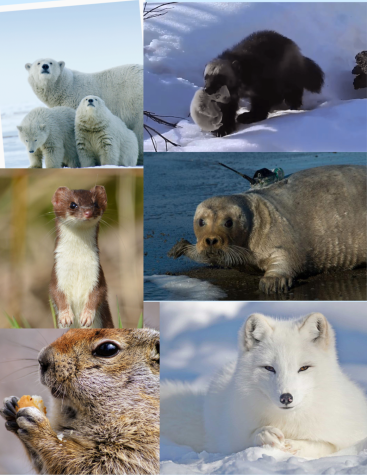 Many climate activists are rallying against the White House and signing petitions to end this project. President Biden stated he wants to turn the country away from energy such as oil, and consider more renewable options, yet has been supporting the Willow Project. If Biden passes the project, his climate credibility will be extremely affected, as he pledged to stop oil drilling on federal land (including Alaska).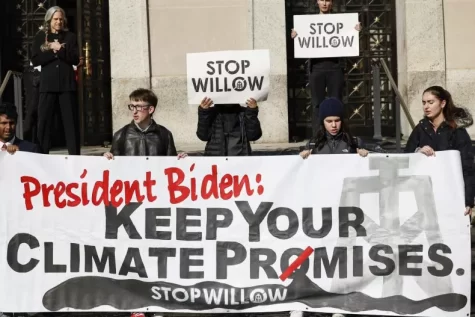 By Biden's administration's estimates, the project would generate enough oil to release 9.2 million metric tons of carbon pollution (a main cause of global warming), which is about the equivalent of 2 million gas powered cars driving at once. Over the course of 30 years, environmentalist groups have estimated the Willow Project will release around 278 million metric tons of carbon pollution, a huge amount considering it's comparable to what 70 coal-fired power plants could produce every year.
To balance the carbon emissions, the Biden administration stated that they'll reduce their oil drilling pads from three to two, place them in less ecologically sensitive drill sites, and plant trees to mitigate carbon pollution.
No matter what Biden decides, his administration will likely face lawsuits from multiple sides.
Alaskan Natives are also divided on their views. Nearby villagers from Nuiqsut strongly oppose this project, especially since the paranoia caused by a recent gas leak that happened because of a different ConocoPhillips project, which led to their eventual evacuation. However, some Natives think the project will give great job opportunities and a better quality of life and economical services in the area.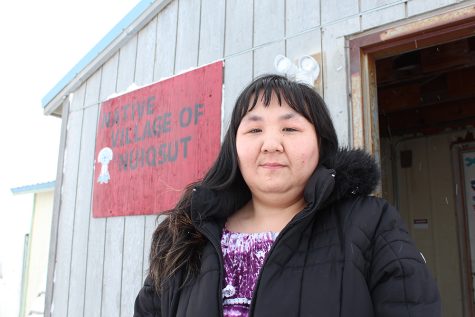 When asked for her opinion, Norco high junior Elizabeth Barnes made a sour face and exclaimed, "I don't think it's a good idea. [Biden] doesn't know what's gonna happen 'cause of the [Willow] project, and even if he did, he wouldn't be affected. It's greedy, and it's wrong."
Chino high sophomore Jamison Greene hesitated for a bit before saying, "I think it might be a good idea, honestly. I mean, there's projects that have had worse effects on the environment with less pros and more cons. I don't get the whole argument, I don't think it really matters."
The Biden Administration expects the final decision on the project to be made this week or next week, if you personally want to oppose Willow, you can send a letter to the Biden Administration personally here. Or, you can sign a petition here, or here.