Ivan Cornejo, an American Regional Mexican Music Singer-Songwriter
Back in 2021 a trend on TikTok was going around, mainly for couples. One of the sounds for it was one of Ivan Cornejo's songs "Esta Danada." After hearing that song on TikTok, I ended up searching the whole song to hear what it was about and because it sounded really good. I don't quite remember when I really started listening to his music, but I know for a fact that he made a really big impact in my life. A few of his songs I've related to the most are, "J," "Está Danado," "Perro Abandonado," "Me Hiciste Un Loco," and "Ya Te Perdi." Listening to his music has made me have some type of connection. A connection no one can break nor probably understand. His music always brought passion to me. After my break-up in 2021, Cornejo's music was all I listened to. His songs have always helped me express my feelings, expressed how I really felt. It helped me get through the hardest times in my life, they still do.
Cornejo was born in Riverside, California in 2004. He taught himself how to play the guitar at age 8 by watching YouTube videos. The first song he learned how to play was "La Bamba" by Ritchie Valens. Cornejo endured a breakup in middle school that encouraged him to start songwriting. He wrote down what he felt, then turned it into a song. Cornejo's debut album "Alma Vacia" peaked at number two on the US Billboard regional Mexican albums chart and number seven on the top Latin albums chart.
Cornejo started gaining a lot of followers on TikTok and is currently at 1.5 Million followers. The single "Esta Danada" went viral on TikTok in September 2021. His second album "Danado," debuted and peaked at number one on the Regional Mexican albums chart. The song "J" also went viral on TikTok. As soon as everyone heard it, everyone started to relate to what he was saying. Cornejo had written a song about his ex-girlfriend who broke up with him in middle school.
Cornejo is making the biggest step of his life and is officially undertaking his first tour this upcoming year. As soon as tickets went on sale, they immediately sold out. I don't think he really realized how popular he is. As the tickets went out, he also chose what stadium he was going to perform at. He chose a small stadium in his hometown of Riverside, Riverside Municipal Auditorium, but he only picked a small stadium because he thought he wasn't the big artist he is now.
Listening to Cornejo's music brings me peace. There is not one day where I don't listen to his music. Whenever I feel down, or the times that I feel alone, those are the times I mainly listen to his music. It's a message from Cornejo telling me that I'm not really alone.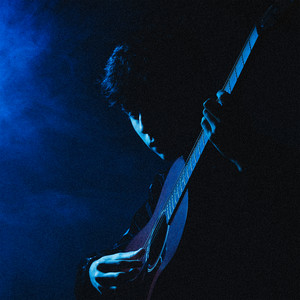 Many people ask me if I ever see anything negative about Cornejo. Honestly, I'm such a big fan that I literally cannot find anything negative about him. I know some people may not agree with me, but I can sit here and talk about his songs and albums for hours, even days. He's someone who has a lot of passion in him, and he knows he has a lot coming ahead of him. A lot of people look up to him, and also believe in him.
I reached out to some other high school students asking what they think about Cornejo's music and how it might have helped them in any way.
ERHS senior Kaitlyn Rios says "It explained my problems I had (relationship wise), it really makes me feel safe, like I didn't only go through what he went through, I'm sure everyone has been where he's at right now, and makes me feel like I'm not alone."
Donivin Romo, a junior from Ketella High school said, "I think his music is really good and calming and sometimes sad, but it helped me to be more calm."
Cornejo's been playing the guitar since he was eight years old. His whole life he's always loved making music, and his dream was always to be a big impact on people. He wanted to send out a message to everybody by letting them know they aren't alone. People, mainly teenagers, have recently been going through their hardest breakups. Cornejo's music talks about his heartbreaks and how he felt. Everything he says in his songs, and the way he feels, is exactly how most people feel. That's why when people listen to his music, it's easier for them to explain and express their feelings.
Writing this piece about my favorite artist means so much to me. He's brought so much passion into my life, that I see myself wanting to be like him. I want to learn how to play the guitar, and make my own music the way he does. We all have our dreams and goals. Talking about Cornejo and his career matters to society. We all have something we all look for achieving and accomplishing. I say Cornejo is a good example because he's shown people to not be afraid to speak about how they really feel. Do not be afraid to chase your dreams.