FBLA Week and ERHS' Plan for Celebration
One week, a series of activities, and an entire organization brought together; Feb. 5 to Feb. 11 is national FBLA Week. For FBLA students across the nation, this means recognition, celebration, and the opportunity to connect with FBLA on an entirely new level.
FBLA stands for Future Business Leaders of America, a student-led non-profit organization dedicated to inspiring and preparing students, "to become community-minded business leaders." With over 200,000 members, middle school, high school, and collegiate level divisions, FBLA is the largest Career and Technical Student Organization (CTSO) in the world.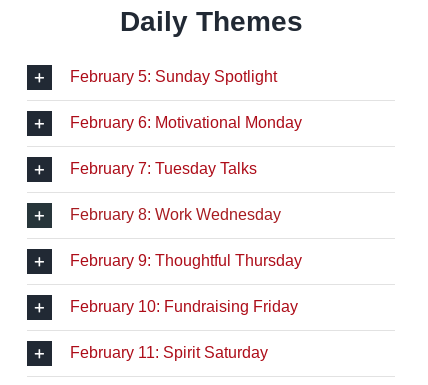 To celebrate FBLA Week, the national office put together a schedule based on their activities. The schedule includes titles like "Motivational Monday" and "Fundraising Friday," with each day touching on an aspect of what FBLA entails. For example, on Friday, the national officer team will be promoting chapter fundraising, and community service, with a seminar led by the national Treasurer and the National Treasurer's Executive Council.
How does ERHS FBLA compare to the national schedule? Here's a compiled list of local chapter activities.
Sunday: Laser Tag Social
Monday: President's Forum Watch Party
Tuesday: Alumni Guest Speaker
Wednesday: Altura Credit Union Guest Speaker and FBLA Week Proclamation
Thursday: FBLA Spirit Day and Street Clean-up
Friday: March of Dimes Check Hand-off
Saturday: Inland Section Leadership Conference
Some events, like the street clean-up are more common occurrences for the chapter. Others, such as the FBLA Week Proclamation where the city of Eastvale declares FBLA Week as a city-wide event, are less so.
Sophomore and Communications Director of the Roosevelt chapter, Emily Chen, is the one behind the promotion of FBLA week.
"I have been working hard on preparing Instagram posts and graphics for each day," said Chen. You can spot her work on Instagram @mustangsfbla as well as visit the profile for more information about the chapter's celebration of the week.
Chen continues, encouraging students to check out the chapter.
"For those who are unsure of joining FBLA, who wanted to at the beginning of the year but ended up backing out… come to any of the events we have during this week," said. They highlight Tuesday's activity, the alumni speaker, "You can learn how FBLA helped Manal, an ex-officer and competitor in college."
In addition, Sophomore and Director of Finance at Roosevelt, Alena Talreja, shares that she assisted in the planning and organizing of both the financial-related guests coming to the school (Wednesday and Friday).
"I am most excited about having our guest speaker, having our laser tag social… and ISLC on Saturday," said Talreja, while Chen, leaves us with some parting words.
"Show up, bring a friend, and see what we are about. Give us a try, you will not regret it," said Chen.