Stephen Curry and Wife Ayesha Oppose Affordable-Housing Plan for Atherton
NBA star Stephen Curry, who plays for the Golden State Warriors, was the first to sign a "supermax" contract in 2017 under the league's new collective bargaining agreement. The contract sets him up for the next four years and is worth just over $215 million beginning this season. Curry again, ranks No. 1 in on-court salary for the second straight year.
Curry, along with his wife Ayesha, and their three children live in a considerably opulent town. In Atherton, California, housing expenses are 51% higher than the national average, utility prices are 33% higher than the national average, transportation expenses like bus fares and gas prices are 39% higher than the national average, and grocery prices are 31% higher than the national average.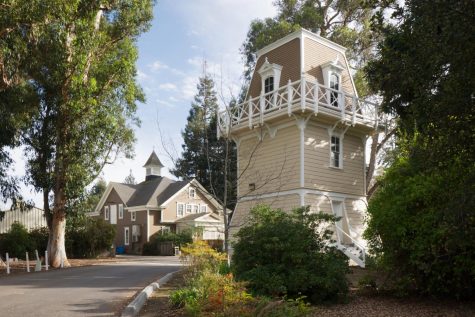 In a January 18 letter to the city, the Currys wrote that they had "major concerns in terms of both privacy and safety with three-story townhomes looming directly behind us." The object of concern is a potential 16-unit townhome development situated on 1.5 acres near their $30-million home. The lot is occupied by a stand-alone house, it is common for homes in the area to occupy at least one acre.
"We hesitate to add to the 'not in our backyard' rhetoric," the letter says, "but we wanted to send a note before today's meeting. Safety and privacy for us and our kids continues to be our top priority and one of the biggest reasons we chose Atherton as home."
Curry also asked that the development be rejected, though if that wasn't "sufficient for the state, we ask that the town commits to investing in considerably taller fencing and landscaping to block sight lines onto our family's property."
The Currys are not the richest or angriest objectors. In recent months, town leaders have tried to satisfy concerns raised by the residents. However, officials can only go so far because they have to meet state requirements in putting together an updated housing plan. If the state rejects the city's plan, Atherton may be subject to lawsuits and the imposition of rules giving developers freer reign within city boundaries.
Some residents were specific about why a higher density should not be allowed in their vicinity. Other objections were more general.
"As a 32-year resident of Atherton, it saddens me and sickens me to think of what has been proposed for our beautiful town, in short, I am deeply concerned about the impact of safety of our residents, including traffic safety," wrote Grace Ferrando in comments to the city.
"I am 95 years old," wrote Mari Korematsu. "This has been my home for many decades, and I wish to live the remainder of my life without all of this uncertainty looming over me."
"This plan disproportionately puts the burden of meeting the state requirement for moderate income multifamily on our small community" wrote Joseph Laria. "It is not economically feasible to build low-income housing in Atherton. The land cost alone is $8 million per acre."
Laria went on to add that increasing population density would restrict the residents property rights, "I am raising a family in Atherton because I liked the quality of life and the town. There are other options available that can meet the spirit of the housing element given the unique of Atherton."
"These are complex times," wrote Nic and Denise Persson. "If you can't trust that your single-family neighborhood doesn't suddenly turn into an apartment complex, how can any American ever dare to buy a house for his/her family? I think we all agree on this."
"Crime and congestion is what you'll get with this outrageous plan," wrote David Randolph.
The debate went down to the wire, a special City Council meeting started at 2 p.m. on July 31, the same day the plan had to be submitted to the state. The plan was approved, though not without modifications. The results are pending.
The Currys and their immediate neighbors received a partial concession, a provision that might result in the property at issue being developed at a lower density.