Girl Group NewJeans Become Fastest K-Pop Group to Chart A Song for 3 Weeks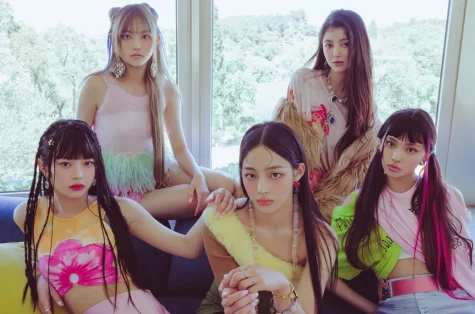 K-Pop girl group NewJeans, debuted on July 22, 2022 under the HYBE label (ADOR Ent. specifically), has sky rocketed to popularity and fame. Almost surpassing BLACKPINK's monthly listeners on Spotify, NewJeans have found their tracks 'OMG', 'Ditto', 'Hype Boy', and "Attention" ranking #1, #2, #3, and #7 on South Korea's national chart The Circle Chart (formerly known as Gaon). (The Circle Chart is practically SK's version of America's Billboard).
'OMG' has also debuted on Billboard's Hot 100, making them the fastest K-pop artist/group to chart multiple entries in musical history. 'Ditto' also surpassed BTS' English track 'Dynamite' to become the song with the most 'perfect all-kills' (PAKs) in iChart history, as well as topping all major Korean streaming platforms including Melon, YouTube, Genie Music, FLO, Bug, and VIBE. NewJeans also became the fastest group to hit 20 million monthly Spotify listeners, regardless of the fact they only have 6 tracks.
NewJeans have passed almost 22 million monthly listeners as of publication, earning the title "Monster Rookies," a term used by Korean pop fans and netizens (a Korean term meaning 'internet citizens') to explain rookie groups that have seen huge growth and success extremely early in their careers, or even from their debut.
Eleanor Roosevelt freshman and Tokki (NewJeans official fandom name, bunny in Korean) Vivian Nguyen exclaims, "I'm excited to see how NewJeans grow, they're such a new group and already have done so much and broken so many records, I can't wait to see what happens for them next!"
Local (non K-pop fan or listener) junior Ethan Higgins says, "It's crazy how big K-pop is now, they must be good if they've charted so often, maybe I'll listen to them."
NewJeans seem to only be getting more and more popular, and their numbers just seem to never stop growing. Hopefully the girls are able to rest well with such a busy schedule, and will continue to get more and more famous.