NFL Conference Finals Recap + Super Bowl Predictions
Touchdown! Four teams fought for their spot in the conference championships this past Sunday, January 29. The teams that win go on to play in Super Bowl LVII, or Super Bowl 57. The two teams that came out on top were the Kansas City Chiefs and the Philadelphia Eagles.
The first game played was for the conference finalists in the NFC East, featuring the San Francisco 49ers and the Philadelphia Eagles. The final score was 31-7 in favor of the Eagles. A huge moment in this game was the 49ers quarterback and last pick in the NFL draft, Brock Purdy, getting injured early in the first half. The Eagles' offense wasn't flying high, with only 269 yards gained, but they came through with the win regardless.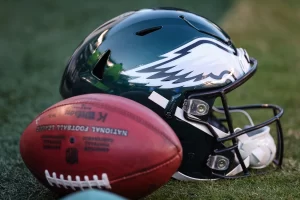 The second game played was for the champions of the AFC West, featuring the Cincinnati Bengals and the Kansas City Chiefs. The final score was 23-20 in favor of the Chiefs. A late and unnecessary roughness penalty on Joseph Ossai set up the game-winning field goal with seconds to spare.
Something that will be extraordinary about this year's Super Bowl is the fact that there are siblings on the opposing teams! Travis and Jason Kelce are making history as the first brothers to ever play against each other in the Super Bowl. Travis is a tight end for the Kansas City Chiefs, and Jason is a center for the Philadelphia Eagles.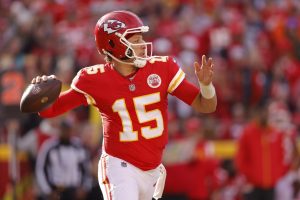 "I want the Eagles to win," said Anthony Mesa, a sophomore at ERHS. "I think that it will be a close game all the way to the end."
"Rooting for the Eagles all the way. I was a huge believer in the Eagles before the season so I'm staying with them," said Joaquin Casillas, a football aficionado. "My prediction will be Eagles win 31-24 late in the fourth."
Fans are extremely excited for the Super Bowl LVII on Sunday February 12!