California's Homelessness Crisis
In most Californian neighborhoods, homeless people are everywhere. Unable to sleep on benches made to be anti-homeless architecture, most have no other option besides to sleep on the streets or in dumpsters behind businesses.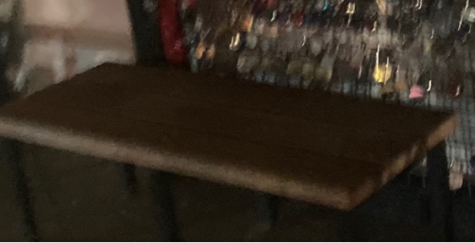 Unfortunately, the homeless population worldwide has boomed since the outbreak of COVID-19. This hit especially hard in California, given the already high rent and housing costs. According to Axios, as of December 21, 171,521 people in California were reported to be homeless. As a state, California accounts for around 30% of the country's homeless population, although only around 12% of California's population are homeless.
Los Angeles has over 56k homeless people, making it California's most homeless city. What are the main reasons for such a high number? Well, the high state tax, high housing cost, addiction issues and drug regulation problems, lack of shelter space, and lack of mental health resources are all main factors. According the the Riverside Government, poverty is the main concern and factor that leads to homelessness, as well as the low wages of certain work.
Unemployment is also a big issue in California. Around 794k adults are unemployed in California, which is around 4.1% of the state population.
Many Californians dislike homeless people, as it can make neighborhoods unsafe or bring the overall quality of life in the area down. This causes issues, though, as the prejudice most people have for the homeless population does not help the homeless population decrease, and the stigmas against people without homes or money prevents people from wanting to help. The U.S. has been trying to come up with ideas on how to help homeless and impoverished communities, but this doesn't fix the issue in California, or other homeless dense states, economical and housing issues.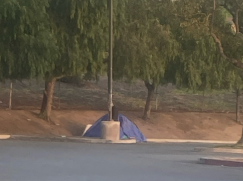 Californian residents have varying opinions, and some of them claim free housing will solve these problems, while others claim it'll cause the economical issues to become even more prominent in daily life.
My mother, Megan Hickey, says, "I feel bad for homeless people. They're everywhere on our street and in our town, and that's an issue, they deserve help and more resources."
Eleanor Roosevelt High freshman Kael Hayes says, "My brother was homeless because of addiction for a while, and seeing how homeless people are treated sucks. I think Eastvale especially has a big homeless problem, and I think, maybe, more shelters should be opened."
Hopefully homelessness will soon be a thing of the past, and no citizen will have to struggle with being houseless and hopeless ever again. If you, or anybody you know, needs resources and help with homelessness, all the programs listed here are available for Californian residents.