2-year-old dies week after South LA hit-and-run crash that also killed his teenage brother.
A 2-year-old boy died one week after a violent hit and run crash in South Los Angeles that also claimed the life of his 13-year-old brother.
The fatal collision happened January 9 near Main Street and 11th place, according to police.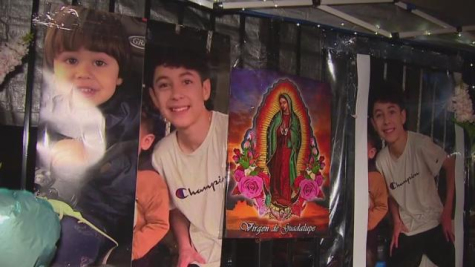 Surveillance video shared by a local business shows the moments leading up to, and immediately after, the crash. Investigators believe a driver in a Sliver Mercedes may have sped through a red light as it was traveling on Main and hit a Silver SUV that was traveling on 11th.
The boys' mother was driving the SUV. She and the front passenger, a 16-year-old were injured. Her 13-year-old son Chris Amaya-Pineda died at the hospital last week. On Monday, family members confirmed that his 2 year old brother, Damien, also succumbed to his injuries.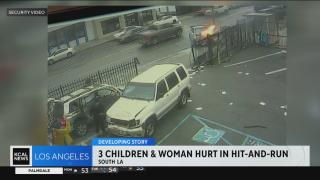 A candlelight vigil was held Monday night at the scene of the crash to support the grieving.
"I was dropping them off at Grandma's house and I didn't see this coming," said their mother, Deborah Amaya. "I didn't just lose one. I lost two of my sons."
I asked two girls what they felt about the situation.
Previous ERHS student Shauntel Hibbitt said " The accident that occurred is very sad. Mainly due to the fact the two brothers that passed from the accident is sad in itself because they both lost their life's before it even started. The 16-year-old lost his two brothers so who knows how he's going to deal with it, and the mom is going through it as well because like she said, she lost two sons, not just one. As far as the driver, the police need to find him and charge him because he took two innocent lives, a 2 year old and a 13 year old boy."
A'Niya Shaw, a resident of South Carolina said, " That's why speeding is against the law! So many things have transpired with it. Maybe if the driver wasn't speeding, it wouldn't have been that bad, but the injuries they have showed that the driver was speeding. That there, is so heartbreaking. My heart goes out to their mother."
A 'Gofundme page' has been set up to help cover funeral and medical expenses. The suspect who hit the victims has yet to be identified.