Speak Up with ERHS Speech and Debate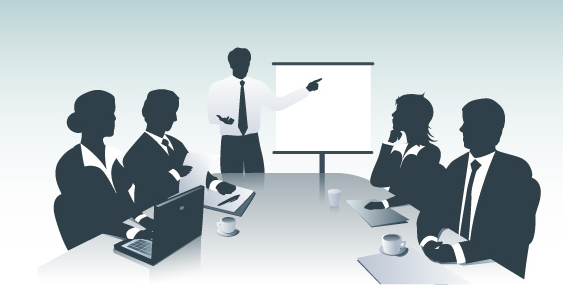 ERHS Speech and Debate is entering its second year as a club, but even so, they've been steadily growing and enhancing their skills.
In the 2021-2022 school year, ERHS Speech and Debate competed at multiple National Speech and Debate Association (NSDA) Springboard Scrimmages, earning top three rankings in various events, a regional Ethics Bowl, and the Dr. Dina Stallings tournament, taking two event championships and second for the Team Speech Sweepstakes the very first time they competed in the tournament.
Junior Kristen McCormick has been in the Speech and Debate club since the beginning of the 2021-2022 school year, and shares the benefits its given her.
"My favorite part of speech and debate has been gaining more experience presenting… I've never really been taught how to public speak [in class]," McCormick said.
She is currently planning on competing in Impromptu (a limited preparation event that gives you a prompt and two minutes to prepare for a five minute speech) and has competed in Original Oratory (a ten-minute persuasive speech).
The club is hoping to take the team to this year's regional Ethics Bowl as well as the Citrus Belt Speech Region's (CBSR) Speech/ Lincoln Douglas League Tournament at Santiago High School and are working to develop their events and speeches.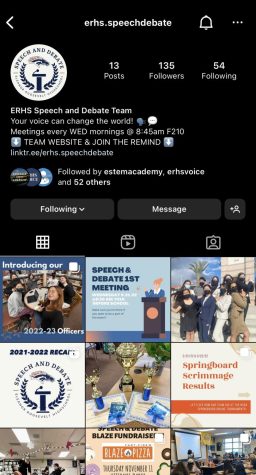 But speech and debate isn't just about growing as a speaker.
Berlyn Ly, a junior at Roosevelt, has been in the club since her sophomore year.
"My favorite part is getting to meet new people along the way," Ly said. She competes in Original Oratory and shares that practice is vital in order to do well.
Along with the value it provides the team's students, the NSDA shares reasons to do speech and debate.
"Public speaking is a critical skill for any career path," the article states.
If you are interested, you can follow them on Instagram @erhs.speechdebate or join their Remind @erhssd. Meetings are typically held on Wednesday mornings in room F210.