Afghan women athletes barred from play, due to fear of Taliban Threats
Women having rights is something that I believe is very important in society. Recently in Kabul, Afghanistan, women have been barred from playing sports due to fear of Taliban threats. Not being able to play or do what you love is one of the hardest and saddest things to go through.
A 20-year-old Afghan woman, Noura, has had a love of sports for the longest time, even though she was looked down upon by her neighbors and beaten by her mother, this didn't stop her from playing sports, until now. The Taliban rulers are in her way. Not only did they ban all sports for girls and women, but they harassed and intimidated those who had once played.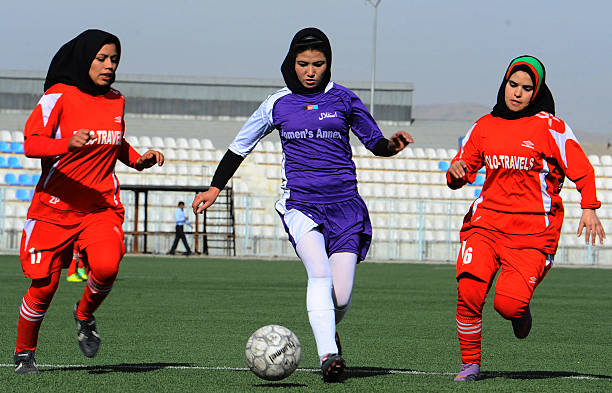 When Noura was nine, she was spotted by a soccer coach and he encouraged her to play for his youth girls' team, no one knew except her father.
Sadly her cover was blown by her talent, she was named the best girl soccer player in her age group at 13. Her name and picture were broadcasted on TV. Her furious mother beat and shouted at her and told her she was never allowed to play soccer again, but she still continued to play in secret.
She was uncovered again when her team won a national championship and her photo was in the news. Her mother beat her again. Noura still snuck off to the award ceremony and had a breakdown on stage and alleged that she was crying because she was lonely and she had a hard life.
When her mother found out, she burned her soccer uniform and shoes. Noura quit soccer and started boxing, eventually, her mother gave up and realized she couldn't stop her from sports.
ERHS history teacher, Amanda Sandoval shared her thoughts on this development.
"I feel so bad for these women whose lives have completely turned upside down, with these new policies have crept back in," Sandoval said. "They are not allowed to go to higher education, they are even censored from their voice, as well as just their appearance, and the things that they are able to do." She believes that the idea of when women are able to do something and they just get it taken away from them.
Noura feels like she has been shattered into a million pieces. She alleged that since the Taliban have come she feels like she is dead. Women all over Afghanistan have received phone calls and unwarned visits from the Taliban telling them not to encourage in playing sports.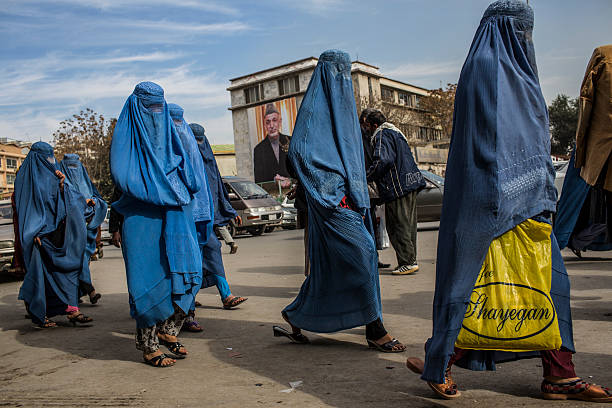 When an Associated Press photographer went to take pictures of the women they wore a burqa, an encompassing robe that completely covers the face leaving only mesh for them to see through, to hide their identities and they posed with their favorite sports equipment. It is not always worn, but sometimes they wear it when they go outside to avoid harassment and not to get recognized.
A Junior at ERHS, Riley Gossard feels that "Women should have the right to do whatever they want. By now it's common knowledge that we are equal so why can't they at least fight for what they want? These women are already facing harassment from family and others, and now the government too. Having to deal with all that is a lot for someone to take in. I respect them for doing what they can to continue doing what they love."
On the day the Taliban entered Kabul, Noura said that her coach called her mother and said she should go to the airport to leave the country, but her mother didn't deliver the message because she didn't want her to leave. When Noura eventually found out, she was unable to escape. She then cut her wrists and was taken to the hospital. The world had turned to darkness in Noura's eyes.
Three months later, she received a threatening phone call from someone who said he was a member of the Taliban. Petrified she left Kabul and disguised herself in a burqa and went to her family's hometown.
Eventually, Noura went back to Kabul, but she still remains in fear. She has alleged that she has no hope anymore.
**This story has been updated from a previous publication to reflect additional information about Noura returning to Kabul.**