God of High School *SPOILERS*
Which is better the webtoon of "God of High School" or the anime?
"God of High School" was originally a webtoon that is categorized as a comedy, martial arts, and supernatural story that came out on June 30, 2014, ending with 569 episodes and it eventually became an anime on July 6, 2020.
The webtoon and the anime of "God of High School" both start with the main character, Mori Jin, a taekwondo specialist who enters "The God of High School," a fighting tournament that promises the winner anything they want. What Jin didn't know was that this was going to be the wildest time of his life.
Now, the webtoon has more detail to the story and a longer plot line. Although there are many mixed reviews on the webtoon version, most say that they recommend the webtoon and others say that the plot starts to run off course from the original.
Some common thoughts from the negative reviews include, "There's too many EP's," "There wasn't a good vs evil plot," and "It's running on way too long I had to stop reading it."
Some people say that the webtoon is just the right amount of plot, "There are many very INTRESTING twists to the story," "I believe that 'The God of High School' is an excellent series," and "It's a good webtoon I like the art and the storyline."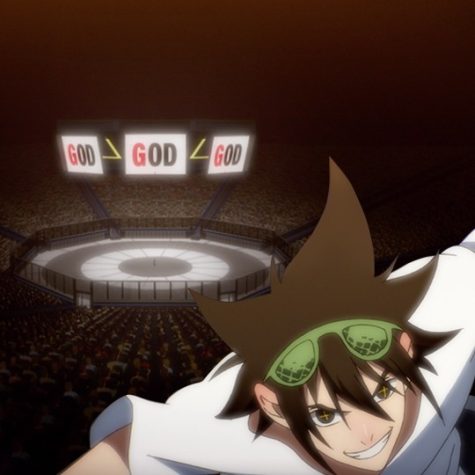 When talking about the anime version of "God of High School" there are going to be more details when it comes to the fighting scenes and art compared to the webtoon.
Most of the reviews on the anime aren't good, although many of the bad reviews are people saying, "There's no reason to fight." The description of the show/webtoon however, does explain why they are fighting.
Other negative reviews have people saying that it doesn't have any point to it. In my opinion, these comments make no sense, it's like people haven't read or watched it.
When speaking to ERHS junior Haily Matusenos, she shared her preference.
"I prefer the webtoon over the anime, I like the fights and the long story of build-up," Matusenos said.
Now, I like the webtoon and anime, but I like anime more because there is more detail in the characters and I'm a sucker for fight scenes.
Which one do you prefer?