VR Set based on "Sword Art Online" Anime
On November 6, the creator of Oculus Rift, Palmer Luckey announced his new virtual reality (VR) headset. This headset isn't a normal VR headset though. It is designed that if the user dies in their video game then the headset will kill them in real life.
The concept of the headset came from the anime "Sword Art Online," a story that follows a multi-player VR game that takes a turn. The players think they're wearing a normal VR headset when they realize that they can't leave the game without being killed by it. The players then must clear 100 floors and play to their victory or their death in this virtual world.
Leckey founded Oculus Rift in 2017 due to him being a fan of gamers and virtual reality. Luckey revealed in 2017 that he was drawn to the concept due to the anime and shared that the real results make the game "real" in comparison to your everyday VR set.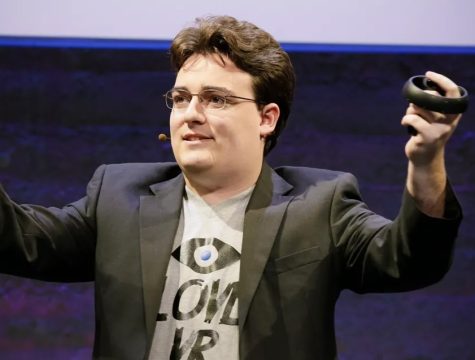 The headsets will have 3 charges for if the player loses their virtual reality game. It has been shared that when the game screen says "game over" the headset will fire and instantly charge the players brain and kill them. The headset will also have an anti-tamper implement that will make it difficult and near impossible to remove from the users head.
While the VR headset has been made there are also significant flaws with the headset to the point where Leckey the creator won't try them out himself. Errors include the charge going off too soon when the player nearly dies but survives the last second in the game and more.
When asked their thoughts on the headset coming to life SAO fan Haley Gavares responded, "It's an absolutely horrible idea and there's no way this is legal."
Anime fan Christine Gu responded, "Any choices we make comes with risks on varying scales. VR headsets alone has no significant risks and it's a great way to enjoy what real life cannot offer. But when SAO's idea is integrated, VR becomes ER: Escaping Reality or Emergency room. This technology is 50/50."
The fact that people would be killed as a result is reason enough for this headset to stay nothing but an idea. Overall the headset is something that for the greater good should have stayed fictional.