Roosevelt's March of Dimes
March of Dimes is a nonprofit organization based in Arlington County, Virginia who's goal is to end preventable maternal health risks and deaths, close the health equity gap, and to end preventable preterm births and infant deaths.
Eleanor Roosevelt High is holding its very own events for March of Dimes, such as the $5 Chic-Fil-A breakfast biscuits being sold on Wednesday mornings and raising change as donations for the organization. The FBLA (Future Business Leaders of America) have been asking students and staff for any loose change to raise and send to the March of Dimes, and some student organizations were passing out flyers and purple ribbon pins to represent the March of Dimes and their goals, as well as premature birth and birth complication awareness.
As well as supporting March of Dimes, ERHS is celebrating Prematurity Awareness Day on November 17. As of November 1, there are donation buckets in admin offices, many classrooms, and being carried around campus by specific students.
The donation link is also on Roosevelt's official store, which is found here.
Roosevelt celebrates March of Dimes and raises funds and support for them each November, and although it isn't required, showing your support and donating any spare change is greatly appreciated and all proceeds go to an amazing cause and organization.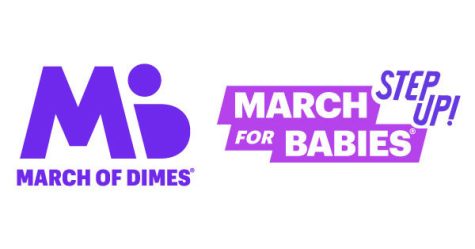 Some Mustangs shared what they had to say about a worthwhile cause.
Roosevelt senior Jayla Ihman explains, "I love when our school supports nonprofits, my brother was actually a premature baby, and the risks that come along with that, for both mothers and babies, are terrifying. I'm glad an organization to raise awareness and support families in such a way exists, and I'm even more proud that our school supports them every year, I think it's amazing."
Junior Seth Mac says, "They raise money for March of Dimes every year, I think it's awesome. I donated, like, $2 in change and bought a chicken biscuit and I'm glad I did, FBLA and March of Dimes are awesome, I think everyone should donate, if they can."