Tom Brady Announces Divorce
Tom Brady, one of the greatest football players and quarterbacks of all time, has announced his divorce from his wife of 13 years, Gisele Bundchen.
Brady has had an impressive football career, playing for the NFL for an impressive 23 years. Twenty of those years were spent wearing the number 12 in a New England Patriot's jersey. In 2020, Brady signed with the Tampa Bay Buccaneers. Brady has won seven Super Bowls. Six of these Super Bowls were won while he was a quarterback with the Patriots, and one of them was while he was a Buccaneer.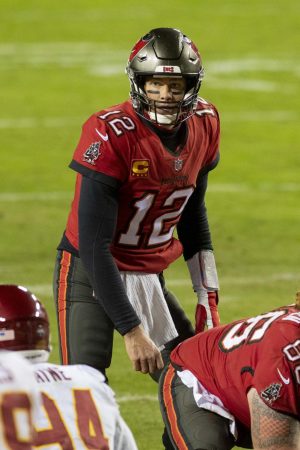 Brady had been planning to retire and not return for the 2022 season, but instead returned with the Buccaneers. Many believe that the decision to continue playing football was a key factor in his divorce.
Brady posted on Instagram "We arrived at this decision amicably and with gratitude for the time we spent together. We are blessed with beautiful and wonderful children who will continue to be the center of our world in every way. We will continue to work together as parents to always ensure they receive the love and attention they deserve. We arrived at this decision to end our marriage after much consideration."
Brady also added, "We wish only the best for each other as we pursue whatever new chapters in our lives that are yet to be written."
Bundchen posted on Instagram "The decision to end a marriage is never easy but we have grown apart and while it is, of course, difficult to go through something like this, I feel blessed for the time we spent together and only wish the best for Tom always."
Our Mustangs have some thoughts about Tom Brady's divorce.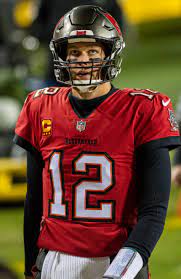 "He wasn't around his family too often, so when he was around his family, he wasn't used to the dynamic. I feel like he's married to the game," said junior Nathan Harden. "Maybe [being divorced would affect him] mentally. But I don't think so too often. Tom Brady's been in the game for a long time and I feel like it'll have a little effect on him, but not too much."
"It was Antonio Brown's fault. He messed it all up for Tom Brady, that's what I think," said freshman Eyobel Beniam, who didn't think that being divorced would change much in terms of him playing. "I think of Tom Brady like LeBron, they're just the GOATs of the game."
Tom Brady is widely considered one of the greatest players of all time, and it will be interesting to see how he plays after this change in his life.