Movies To Watch This Halloween
With Halloween coming you may be wondering what movies to watch. Everyone is excited to rewatch their favorite Halloween movies this year. From horror to final girl to the classics these movies will have you hooked.
When asked what was their favorite movie Halloween fan Evelyn Hernandez said, "The Nightmare Before Christmas."
Halloween fan Haley Gavares said, "Mine would probably be The Corpse Bride."
Halloween fan Amber Frewing responded, "I have a lot of favorites but Tim Burton's movies will always be a favorite just the art work and vibes are the perfect thing to get me into the spirit of Halloween. 'The Corpse Bride' will always be my number one movie from him because I see myself in Emily."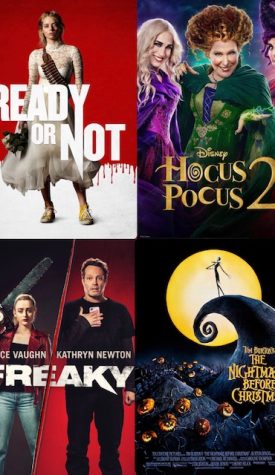 If you're looking for a twisted game of hide and seek with in-laws watch "Ready or Not" starring Samara Weaving. This movie follows Grace Le Domas who is the happiest she could be after marrying Alex played by Mark O'Brien at his family's expensive estate. All is well until it's time for the family game they play every time someone in the family gets married. Grace draws the hide and seek card and the once perfect day becomes a night of Grace fighting for her life against her in-laws chasing her with crossbows and more.
Looking for a horror version of "Groundhog Day" with comedy? Watch "Happy Death Day" 1 and 2 starring Jessica Rothe. The movie follows Tree Gelbmen, a college student who on her birthday gets killed but then wakes up on the same day. Tree then has to relive the day over and over until she can find her killer and see tomorrow.
Looking for a twisted version of "Freaky Friday," then you should watch "Freaky" starring Kathryn Newton and Vince Vaughn. The movie follows Millie Kessler, a high school student who after a high school football game gets into an altercation with the town's serial killer "The Butcher" and gets stabbed by him. The kicker being the dagger used to stab her switches Millie and the Butcher into each other's bodies. Millie has 24 hours to get back into her body before she's stuck in the Butcher's body forever.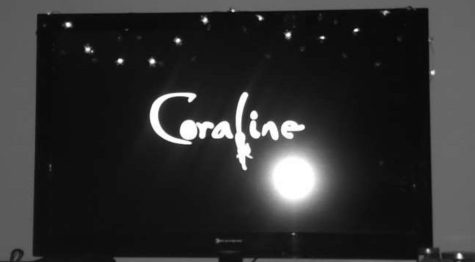 Wanting a classic you're used to with a new spin and a good laugh, then watch "Hocus Pocus 2″starring Bette Midler, Sarah Jessica Parker, and Kathy Najimy. The Sanderson sisters are back with more music then before. Three young girls accidently bring the Sanderson sisters back to modern-day Salem. Find out how the girls will stop the sisters from madness.
Looking for classics to watch instead of the newer movies, "The Nightmare Before Christmas", "Coraline", "It", "The Nightmare on Elm Street", and "Scream" bring the Halloween nostalgia.
Have a fun and safe Halloween binging all these movies with friends and family this year.