ERHS Operation Christmas Child
This year, Operation Christmas Child is an on-campus event run by ERHS Christian Club!
Children in other countries are not always as fortunate as we are to get toys and presents every Christmas. Through an organization called Samaritan's Purse, those children will get an opportunity to receive a fun surprise.
ERHS Christian Club is going to host this ongoing collection event, which runs from October 24 to November 16. There will be shoeboxes sent out on campus to several classrooms and other areas. These shoeboxes will remain in those classes for the duration of the event, until it is time to collect them.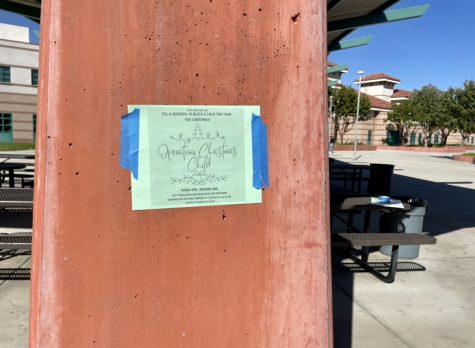 Any student, teacher, or staff member can make donations or leave approved items in the boxes. These boxes will then be collected by club members (or volunteers!), and sent out to a collection site. These shoeboxes filled with goodies will then be shipped out to other countries, where they will be given to kids of all ages for Christmas along, with a message of the Gospel.
Examples of some approved items are small toys, socks, coloring books, school supplies, paper, etc. Food and other perishable items are not allowed, and will be removed from boxes before they are sent out. This event is a great way to get involved on campus and to give kids in other countries a chance to hear the Gospel and to receive fun toys and other items.
"We've actually done very well in the past, where we've collected usually 100-200 boxes. Sometimes even more than that," said Christian Club advisor Darryl Wingate. "This is an awesome school, with awesome people in it who love to give."
"Anyone on campus can help support us in this event by bringing shoe boxes or items to put in the shoe boxes, such as toys and other non perishable products," said Jacelyn Dilay, senior and vice president of the Christian Club. "Please bring your donations to Mr. Wingate's room in F209. Every box and donation item counts!"
If there are any questions about the event, there are a few people available to contact. You can contact Christian Club Advisor Darryl Wingate at [email protected] You can also contact club president Izzy Casillas at [email protected]