Social Media Influencers Apologize After Being Acused of Mocking Muslim Woman Wearing the Hijab
We are all very familiar with social media influencers who have said something offensive or racist and then say "sorry," but sometimes even though they say that it doesn't make it okay. On Monday, October 10 an incidence like this happened during an Amazon event.
Russel Sapiandante a Junior at Roosevelt feels that, "It is very horrible what people can do to put down other people that have done nothing [wrong]."
Savannah Demers and Michelle Kennelly are content creators that have over 10 million followers combined. They  were at an Amazon Prime event celebrating the premiere of "Cathrine Called Birdy." While they were sitting down there was a woman wearing a hijab sitting behind them. Demers filmed a video of her and Kennelly with blankets over their head and laughing. In the background of the now-deleted video, you can see the hijabi woman. Demers posted it on multiple social media platforms. Once people saw it, they started commenting on how disrespectful it was, and the video started going all around social media.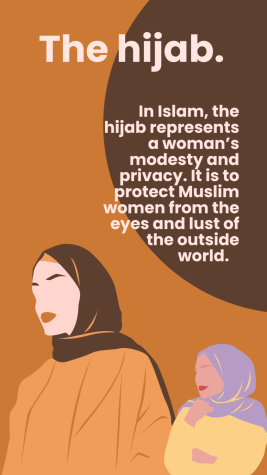 Maya Abdallah, who is a Tik Toker, can be seen in the background of the video. She accused Demers and Kennelly's behavior of being Islamaphobic. In an article on Yahoo News Abdullah allegedly said they filmed the hijabi woman without their consent, and posted it on their platforms with millions of followers. She was saying the woman she was sitting next to isn't an influencer, and that she wasn't there to be mocked or made fun of. She came to have a good time at the event she was invited to.
Demers made a Tik Tok video apologizing, claiming that she didn't pay attention to the fact that the lady wearing the hijab was behind her. She was saying how sorry she was and that she would be much more careful about what she posts.
A Roosevelt Senior, Ethan Creel, thoughts are, "Influencers can either be good, or bad. The girls are a-holes and they need to be more aware and face their consequences." He thinks people aren't going to stop, as long as they feel inferior to others.