Eleanor Roosevelt High Game Day 10/4
Like most public high schools, Eleanor Roosevelt has seasonal game days where different sports have games or tourneys, official practice, etc. This week on the Oct. 4, Roosevelt had a game day where girls golf, girls tennis, boys water polo, and girls volleyball competed.
Girls golf and boys water polo went against Martin Luther King High, girls tennis went against Norco High, and girls volleyball and golf went against Santiago. Girls volleyball crushed Santiago by a score of 3-1, boys water polo barely lost to King with a final score of 8-7, girls golf won against Santiago with a final score of 214-218, the final score of girls tennis has yet to be published as of the article's publication.
After interviewing students both from our school, and others in the district, this is what I found they had to say.
Santiago freshman June Ernel attended the girls volleyball and exclaimed, "My school lost but its cool, Roosevelt's volleyball is pretty good, and watching the game was fun."
Santiago Junior Isabella Rodriguez enthusiastically cheered, "The game was awesome! The crowd had a lot of energy and I'm glad my Roosevelt friends won, go Mustangs!"
Norco High junior Dakota Muro says, "I didn't go to the tennis game, I honestly didn't know Roosevelt did tennis, but I heard it went well from a random kid in my class, I hope Norco won but it was probably a great game if we lost, anyway."
Roosevelt senior Alyssa Ramon says, "Our water polo team lost, but they did so well! The scores were close, and I'm 100% sure that the next game against King will be won by us!"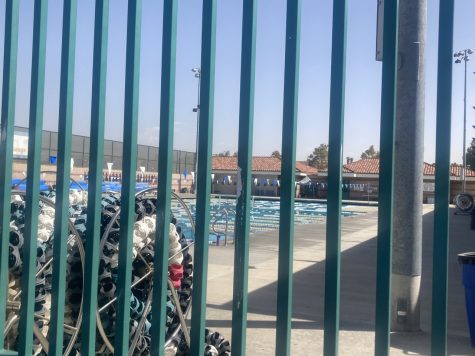 Every game day, tons of students, parents, and teachers attend Roosevelt's designated games, and the high energy and enthusiasm of the crowds and coaches does nothing but put a smile on everyone's face.
The 10/4 game day was amazing, regardless of wins or losses, and next game day will be even better! Go Mustangs!