ASB Leadership Partnership with Chick-fil-A
This past Wednesday marks the first meeting with 10 ERHS ASB leadership students working with Chick-fil-A. These students will be learning and demonstrating leadership skills, while also participating in different projects to help positively impact the community. All the students seemed to enjoy participating in the first day of the leadership partnership, with their fellow classmates and advisors.
After interviewing some of the participants, it is clear to see just how much these students care about their local communities.
ERHS junior, Kelly Chu, stated, "I had chosen to join the Chick-fil-A Leadership Academy because I feel like it's a great way to help impact people, and since I'm also in other leadership programs I thought it was a great way to branch out and get to know other programs in the school as well."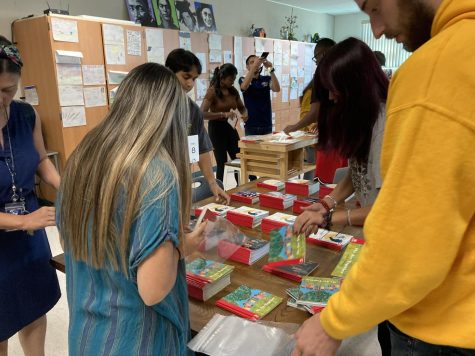 Even with such few students, they're still able to make an impact. From just about 15 minutes of packaging books, they're able to send tons of them to different places. They had thought about places like the public library, local elementary schools, and hospitals like Kaiser or CHOC (Children's Health Orange County).
ERHS sophomore, Shana Balamurugan added, "It's been great! I've met a lot of people, and seen some old faces and the million book giveaway is really fun. I can't wait to decide where these books are going to go and work with all these people."
All the students got along together and seemed to have really enjoyed it. This leadership academy seems like a really great and fun opportunity for ERHS students to grow and help each other become their best selves.
That being said, it's good to see campus leaders get along with each other and help out for a good cause.