Skill House is Coming in 2023!
It's time to start some buzz for "Skill House!" It is a new movie directed and written by Josh Stolberg.
It all started with Stolberg having a meeting with Bryce Hall and Ryan Kavanaugh about an idea for a horror film that centers around social media influencers that were trapped in a death house where a masked killer was knocking them off one by one. Kavanaugh and Hall brought Stolberg in because of his experience with horror films, which include movies like "Jigsaw," "Spiral," "Sorority Row," and many more. So he agreed to write the script for them if he could direct the movie, and that is what happened.
Stolberg used his own kids as inspiration for writing the script. The social commentary embedded into the film revolves around social media being such an important part of kids' entire lives, it can control the way many people interact with each other.
Stolberg says,"… I do know from talking to my sons and their friends that social media can really take over somebody's life."
"Skill House" was produced by Amy Kim. She now has her own production company. Kim has also produced many episodes of the show "Chosen," as well as a show called "Quantum Break."
"To be able to watch this movie, you have to have a strong stomach," Kim said.
Kim added to that what to know before you watch Skill House.
"I think people should expect a lot of scares and be very tense throughout the movie…" Kim said.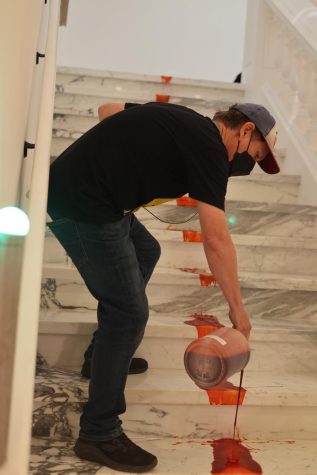 In a way, Kim feels this is a really good opportunity for her career.
"Josh gave me a call and I can never say no to him! That is how I got involved with it," Kim added.
When creating a movie, depending on the circumstances, there are going to be many challenges.
According to Kim, "One of the biggest challenges was COVID, we managed to prevent shutdown for a whole month, which is miraculous…"
There was an incident that happened during filming. While filming one of the really gory scenes, the cameraman passed out.
Stolberg recounts he was,"…watching the monitor and then all of a sudden I see the screen turning sideways, and there was this huge crash, and one of the lenses broke, and the cameraman became sick and nauseous to his stomach while filming the scene."
One of the costume designers, Amira Mertaban, was the first person to run to the cameraman's side to help him until the medic came. Prior to being a costume designer, Mertaban was an EMT and first responder. She said it was her first instinct because she has had experience with this sort of thing.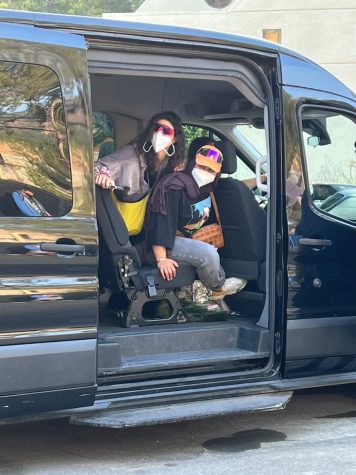 "…When I saw him go down, I ran to him, and Kavanaugh, the executive producer, and I checked his vitals and made sure everything was okay with him," Mertaban said. "Then the medic came in and checked his blood pressure, and he was fine."
Mertaban along with her partner Raquel Deriane are the costume designers for the film. Together they made an amazing team, but every team has a challenge.
"We work really well as a team," Mertaban said. "Any challenges we face we end up overcoming really well because we know each other's work ethic really well, but a major challenge we had was how many outfits each person needed because there is a lot of blood and gore in this movie. We have to figure out how many times the director is going to want to film this specific scene, how many times the actor or actress is going to get bloody, and how many times we are going to need to change them."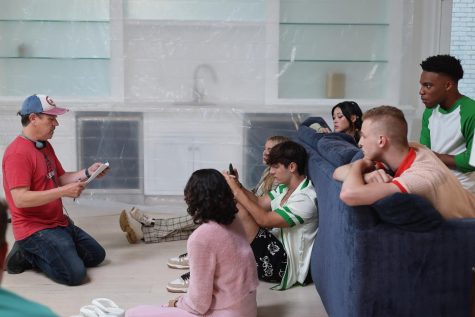 Stolberg, Mertaban, and Kim all said their favorite part of working on "Skill House" was the team they had. They thought it was magical the way they could all communicate with one another, and get along very well. They thought that was impressive because that doesn't always happen on set.
Look out for "Skill House" coming out late spring 2023.