It's Almost Girls Basketball Season!
Girls basketball season is almost here! Starting this November, they will be in season. They are working diligently with their coach, Brian Harris.
Harris has been coaching at Roosevelt for two years. He has high goals for his team this year. That includes, "being able to win a state championship, and as a coach being able to see them grow each and every day, learn how to communicate better, learn how to give their all on things, and being able to be proud of whatever they are doing."
One of the biggest challenges Harris is concerned about is how young the players are.
"We are gonna be young, we are gonna be staring two or three sophomores and a freshman on varsity… I'm wondering how fast are they going to grow up and be able to play," Harris said.
Last year the team started great. They were 25th in the state. Then they caught COVID-19 and had to stay off the court for two weeks. They made the playoffs, but got knocked out in the first round.
All of the girls are ready to start the season nice and strong with a varsity tournament on November 14. Some of the girls share their thoughts on the upcoming season below.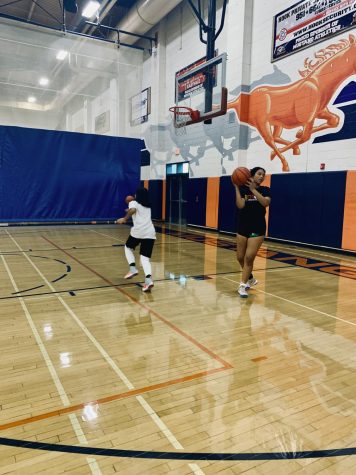 "I want to help this school win games, and I want to see improvement in myself too," freshman Jewel Daly said.
Sophomore Makayla Haddock is a shooting guard looking forward to the future will bring.
"I like how close we get by the end of the season… hopefully we win and I build a better bond with my team," Haddock said.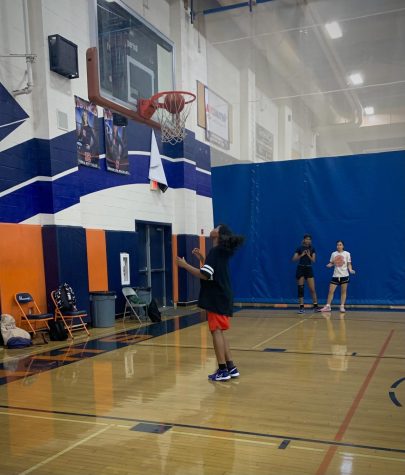 Junior Aerilynn Young loves, "the fact that it is an aggressive sport, in a way it releases anger, it releases stress, and it releases any problems you would have inside you at the time."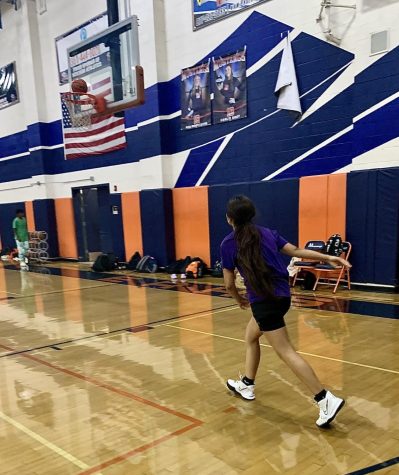 Senior shooting guard Henna Patel says, "I love that it's a team sport and you really have to work with others and communicate with your team, and you have to also be there for each other on and off the court."
Hopefully, these Mustangs have a great start to their upcoming season.