14-year-old boy dies after falling from ride at ICON park in Orlando.
On Thursday, March 31 , a 14-year-old boy fell from a free-fall ride in Orlando, Florida. The boy, identified as Tyre Sampson,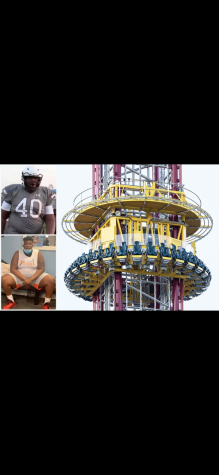 was on spring break visiting Orlando with his family from Missouri.  He was an honor roll student and played football.
"He was very well-mannered, light-spoken. 'Yes sir, yes ma'am,' everything," Sampson's football coach, Arnaud Jones, said.
Jones said the boy was looking forward to freshman year in high school this coming up fall and says he had dreams of pursuing the sport he loved so much.
Sampson was with his friends when they got on the ride, his friends were then seated two seats away from him. It was after 11 p.m. when Sampson and his friends got on the ride. Minutes later, the incident happened when Sampson fell from the ride. Overnight, Sampson died at hospital and by 12:30 p.m. Friday, the Sherriff's department had announced the teen's death was an accident.
By 1:30 p.m. Friday, inspectors arrived at ICON park and the ride remains closed.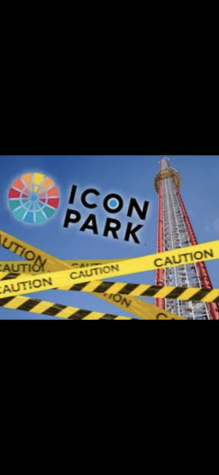 Orlando Free Fall Tower is a brand new ride. It opened at the end of December 2021. It is the world's tallest free-standing drop tower. It is about 430 feet tall and drops riders at speeds up to 75mph.
Sampson's father, Yarnell Sampson, recorded a video the boy with his two best friends on that ride. In the recording Tyre Sampson looked at his friends and said, "man, if I don't make it back down, please tell my momma and dad I love em'." The fact that he said that suggests he must've felt something.
Yarnell Sampson said that his son was 6'5″  and 340llbs, had an amazing future in football, and had hopes of playing in the NFL.
911 calls about the incident released the following day.
"The thing went down to drop, and when it got closer to the bottom, when it hit the breaks, the guy fell right out of the seat. Bam! It was the biggest smack I have ever heard in my life," one caller said. To be clear, Sampson didn't just fall right out of the seat, he flew out.
"He's face down. He has blood on his feet," another caller said. "They're saying he's breathing, but he's not responsive. It looks like his arms are broken."
"When he fell, was he up off the ground?" The operator asked.
"Yeah, he was up, he was on the ride already," the caller said.
"The ride was going, and during the middle of the ride, the guy just came off," a third caller said.
Some of the people calling mentioned the victim was heavy. When the operator mentioned medics would perform CPR on him, a caller replied, "He's about 300 pounds. He's hard to lift."