The GOAT Returns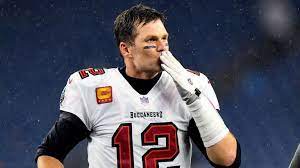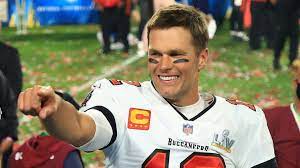 On February 1, seven time Super Bowl Champion Tom Brady announced that he would be stepping back and retiring from football after a 22 year NFL career.  Playing in nine Super Bowls and winning seven of them, Brady has been the epitome of excellence in not just football but in sports as a whole.
At 44 years old, Brady had an MVP level season having thrown 5,316 passing yards, 43 touchdowns, 12 interceptions, and had a passer rating of 67.5%.  He had one of the best seasons of his career, honestly I would've given him the MVP this year over Aaron Rodgers.  Even in their playoffs loss to the Los Angeles Rams they where down 20-3 at half time and Tom Brady made it a game again coming back in the late third and the whole fourth quarter. If not for a busted coverage on Cooper Kupp, I think the Rams would have lost that game.
After that game that was when rumors of his retirement started, then someone in Tom Brady's camp prematurely revealed the fact that he was retiring. This led a lot to come to the realization that the rumors where true; Tom Brady was retiring. But the GOAT confirmed it a couple of days later that he was stepping away from football.  Everyone had nothing but praise for the quarterback and the sport of football wouldn't be the same without him.
But  some people where not willing to accept the fact that Brady was done with football, especially considering the season that he had.  Some were saying that he was retiring because he was still under contract with the Bucs and he didn't want to play there. Before Tom Brady landed in Tampa a couple of years ago, sources from Brady said that he had interest in playing in San Francisco for the 49ers . The Niners where confident in Jimmy Garoppolo and said no to Tom Brady. I thought that wasn't the smartest move considering in his first season with the Buccaneers he won the Super Bowl.
This past Sunday however we where hit with a bombshell that Tom Brady was coming out of retirement and playing another season. Brady was quoted saying, "These past two months I've realized my place is still on the field and not in the stands." Brady goes on to say, " That time will come. But it's not now. I love my teammates,  and I love my supportive family.  They make it all possible.  I'm coming back for 23rd season in Tampa."
It is going to be interesting seeing him come back to the NFL. I'm excited to see what he does this year.