Why are NFL players lying about their vaccination status?
"Honesty has a power that very few can handle" Steven Aitchison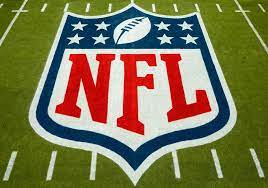 The COVID- 19 vaccine is a new controversy in today's society especially in the realm of sports. Leagues around the country have been implementing vaccination mandates.
In my personal opinion, out of all sports organizations in the country, the NFL has one of the more relaxed mask and vaccine polices.
I am going to use the NBA as a quick reference, more specifically the Brooklyn Nets. Kyrie Irving has been one of the more prolific basketball players in the league when healthy. He as been one of the more open athletes, even though some question his reasoning he has stood by it and stayed firm in his stance of not taking the vaccine. And it is not necessarily the NBA who is not letting Kyrie participate, the state of New York will not allow anyone in an indoor arena unless you are vaccinated, thus restricting Irving from participating.
Even though some question the reasoning of Kyrie Irving to not get immunized he has stood by his reservations and did not take the vaccine. I can't say the same for some of the players in the National Football League. The NFL has been more lenient when it comes to vaccinations and making players get it.
First is the quarterback for the Green Bay Packers, Aaron Rodgers. When asked about his vaccination status, Rodgers said that he was immunized. Now during a global pandemic when you say that you are immunized people are going to assume you have received one of the three vaccines available.  However, it was revealed November 5, that Rodgers got COVID-19 and that was when the truth came out.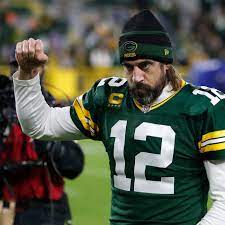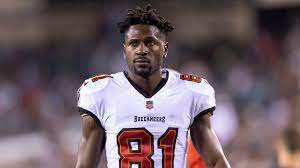 Aaron Rodgers joined, "The Pat McAfee Show" and has this to say, " And at the time, my plan was to say that I've been immunized. It wasn't some sort of ruse or lie, it was the truth." Rodgers even got upset with reporters that reported on him saying that he wasn't immunized. In the same interview Rodgers did admit that what he said was misleading, which for me doesn't do much because he was still being deceitful.
As a result,  The Green Bay Packers where fined $300,000 for violating COVID-19 protocols and Rodgers, along with wide receiver Allan Lazard, were both fined $14,650.
The next NFL star that was found to be lying about his vaccination status was Tampa Bay Buccaneers wide receiver, Antonio Brown.  Prior to this issue Brown has bounced around several teams for a few years because of behavioral problems. He was upset with his situation with the Pittsburgh Steelers and he was excused from the team. He went to the then Oakland Raiders, had an issue with the previous coach Jon Gruden, leaked a cell phone conversation with him and Gruden, and then gets cut by the Raiders.  He then goes to join the G.O.A.T., Tom Brady, while he was with the New England Patriots in which he only participated in one game before he was let go yet again for sexual assault charges.
The only "good thing" that potentially came from his brief run with the Pats was that he became friends with Tom Brady, which in turn lead him to being signed to the Bucs.  And for the last season he has been there, he was on his best behavior and even caught a touchdown pass in the Bucs Super Bowl win against the Kansas City Chiefs.
Now it seems he is falling back into the same pattern.  Brown has been out since week six when he obtained a injury to his leg, keep in mind this is before everything broke about the vaccination card.  According to ESPN, Brown's personal chef at the time, Steven Ruiz, was approached by Brown's girlfriend, Cydney Moreau, inquiring if Ruiz had any fake vaccination cards. Moreau offered $500 for the fake cards.  Ruiz was not able to get them, but it is reported Brown did wind up obtaining fake cards a few weeks after he asked Ruiz.
A source from ESPN said, "Ruiz went public with the accusation after Brown failed to pay $10,000 owed him."
I you ask me, it's sad that the only reason he was caught was because he failed to pay his chef.
Brown's punishment is a three game suspension, which is a very generous punishment for both parties included. Aaron Rodgers should have been suspended for at the minimum of 5 games and the Bucs should  heavily consider their future with Antonio Brown, considering the fact that the Head Coach Bruce Arians did not want him there in the first place.
I do not want anyone reading this article thinking I am against you getting the vaccine or you not getting it, just if you are asked if you are vaccinated- tell the truth to keep yourself and others safe.