Black Lives Matter Activists Calling for Justice Arrested Outside of Met Gala
Several Black Lives Matter activists calling for economic justice outside of Met Gala were arrested by NYPD on September 13 in the Manhattan borough of New York City.
The theme of Met Gala for 2021 was "American Independence," representing a stark contrast to the scene of protestors on the other side of the gates who were arrested for demonstrating their first amendment rights and calling out the hypocrisy of the rich and elite for celebrating their prosperity in the midst of a global pandemic and housing crisis.
The state of New York has one of the highest homeless population density rates in the country, so it is no surprise that citizens and residents of New York would be upset that just a few blocks from where many homeless populations are being displaced seemingly for just existing, people who grew wealthier in times of economic depression and despair are only using the money for their own luxury benefit.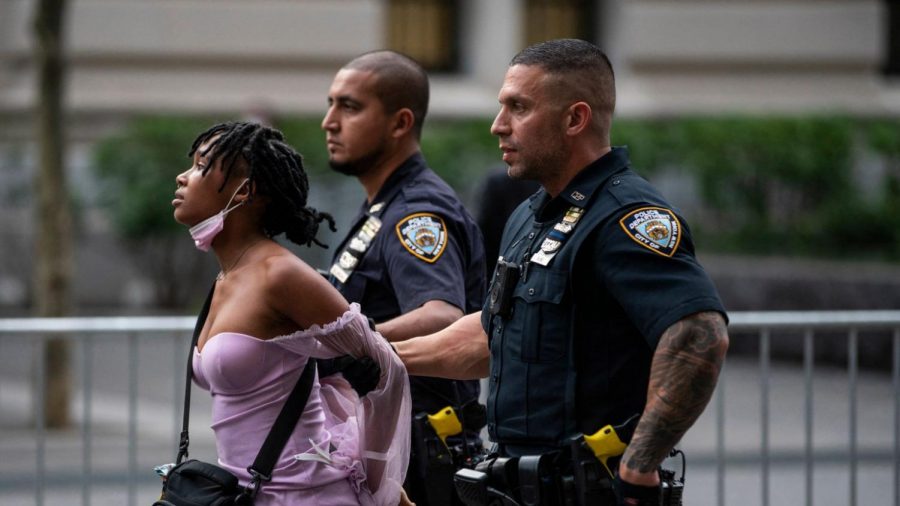 One activist, only identifiable as Ella, passionately called out for justice on the streets of Manhattan.
"We cannot go back to normal. Where was your rage last year? Thirty-five thousand dollars for a ****ing ticket to show your ****ing clothes, while our people are still dying! Our people are still dying! Our people are still being murdered! And there are millions of dollars going to this museum. We demand free housing! We demand all political prisoners to be freed! We demand justice for our people!"
Ella, along with several other protesters were arrested on this night.
In 2021, Americans are no stranger to the news of activists and protestors clashing with police. Many famous influencers and celebrities even joined in and expressed their support and solidarity with the struggling and oppressed people. The issue is that all of their "activism" online does not translate to significant changes in the real lives of the people they claim to stand in solidarity with.
A photojournalist who attended the Met Gala protest, Prince, was interviewed by Left Voice about what he experienced, and his thoughts about how the celebrities attending reacted.
"I guess they didn't feel like they had any responsibility to comment on it. I wish that wasn't the case. I wish they would use their platforms to speak about what was literally happening right outside the building of the party they were attending," he said to Left Voice.
One could say that it is not anyone's responsibility to burden themselves with the injustices that others face, but it is important to recognize the power and influence that many of these celebrities have with their massive platforms. While there are many activists on the ground doing remarkable work, contributing their time and energy to help others while still working to support themselves and their own families, much more can be accomplished if there were more genuine efforts towards these movements by people who have the financial and material means. It's not enough to only speak out against injustice, it must be acted upon.