Afghanistan: Reflecting on the United States' Longest War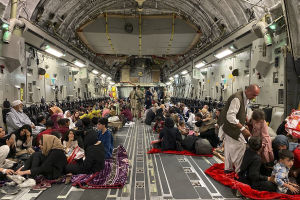 As the last of the American troops in Afghanistan have been evacuated, along with thousands of at-risk Afghan refugees, it is time to reflect on the War in Afghanistan, and the true cost of this 20 year war.
As the United States withdraws from the country's longest war, many people reminisce of the Vietnam War, one of the most brutal and costly wars fought by America since World War II. While there are many distinct differences between the wars, they are quite similar in many aspects.
In the beginning of each war, there was almost complete agreement for the United States to invade these countries, but by the end, many were left wondering why the military had not pulled out sooner, and why they were even there in the first place. But it was the striking parallel between the images of the evacuations in the cities of Saigon, Vietnam and Kabul, Afghanistan, that many people were left distressed by.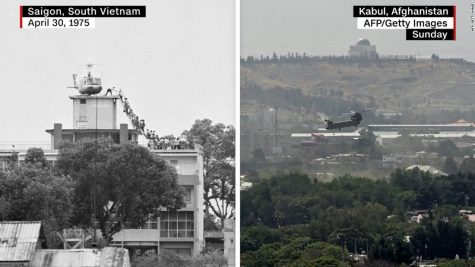 As the German Philosopher Georg Hegel quotes, "The only thing that we learn from history is that we learn nothing from history."
Are we destined to continue with this pattern of seemingly endless wars with no winners, but rather only devastating loss on both sides? How long will it take for us to value lives over ideologies, over money, or religion? Though this war was undoubtedly costly economically, the true cost of this war and those just like it were the priceless lives lost being caught in the crossfire. Hundreds of thousands of innocent civilians, tens of thousands of young children with their whole lives ahead of them, thousands of soldiers, many of whom died believing that their ultimate sacrifice was for the better of humanity.
The war may officially be over, but many Afghans are still suffering from the devastating effects of it. On top of mourning the loss of many of their people, they now have to navigate through a post-war world. According to People's World, United Nations secretary-general, Antonio Guterres expresses his concern for the worsening humanitarian and economic crisis that the country is facing.
"Today, almost half of the population of Afghanistan, 18 million people, need humanitarian assistance to survive," Guterres told People's World.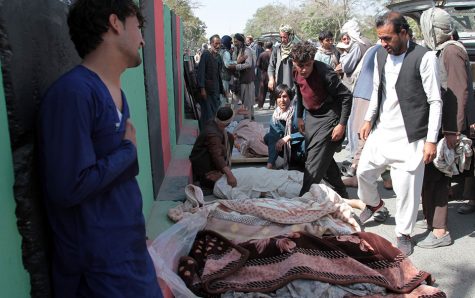 Here in America, life for returning veterans has also been a struggle. According to USA Today in 2014, almost 50,000 veterans returning from Afghanistan and Iraq were homeless or at risk for being homeless. Many of them struggle with mental illnesses such as anxiety, PTSD and depression from the war, and are often left with physical disabilities.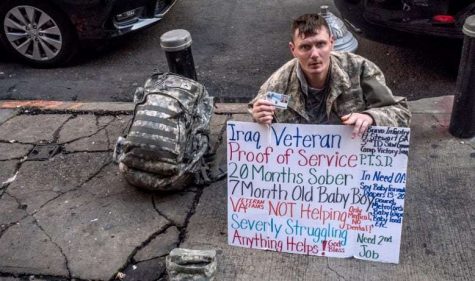 Despite the tragedy, the pursuit for a better future is not futile. As long as there are humans there is humanity. Of course, it is not easy. Being critical of a society that you cannot escape is draining and disheartening, but there is no better time for the community to stand in solidarity with one another than when it is faced against hatred and oppression.