Cam Newton Out of New England
" Be the CHANGE that you wish to see in the world." Mahatma Gandi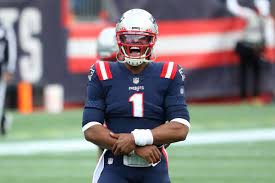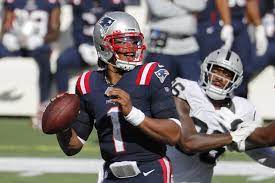 The sports world was in shock last Tuesday when we found out that Cam Newton, former MVP and starting quarterback for the Carolina Panthers, was released by the New England Patriots. It was even more confusing because the Pats just signed Newton to a one year, 14 million dollar contract back in March.
During this past NFL preseason Mac Jones, the Patriots first round pick from Alabama, showed what he is capable of doing in an NFL game, but even with Mac Jones looking as impressive as he did, Newton still looked like he was going to be the starter.
The Patriots have improved tremendously on the offensive side of the ball, it would have been great to see what Newton could do with the new weapons that they acquired.  One of the more popular beliefs into why he was released is because he chose not to get the COVID vaccine, especially considering the fact that he got the virus last season and he missed days of training camp for violating COVID protocols.
Head Coach of the Patriots, Bill Belichick, was quoted in the article "New England Patriots coach Bill Belichick says Cam Newton's vaccination had no factor in release" as saying, " I would just point out that I don't know what the number is, but the number of players, coaches, and staff that have been infected by COVID in this training camp– who have been vaccinated– is a pretty high number." So what coach Belichick was saying was there have been people who have gotten the vaccine and still got the virus.
Another possible reason why the Patriots cut ties with Cam Newton was that he wasn't going to be the starter.
Like I said at the start of the article, Cam is a former MVP of the league and has a Super Bowl appearance, it would have been a really big distraction for Mac Jones to have Cam there waiting in the wings. It was either Cam was going to stay and he was the starter or he was going to be cut.
Newton was quoted in the article, " 6 takeaways from Cam Newton's tell-all video following release from Patriots" as saying, " The reason they released me was indirectly, I was going to be a distraction without being the starter. … Just my aura. That's my gift and my curse."
The Article was written by Isaiah Houde, so even Cam knew if he wasn't going to start he was gone and that is an unfortunate reality. Will Cam Newton ever start in the NFL again? I would hope so, but as of right now, the only chance Cam might make it back in the league will be as a back up.